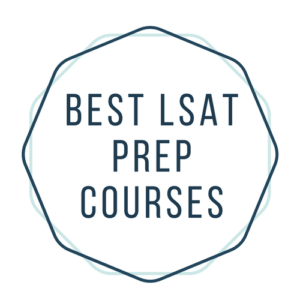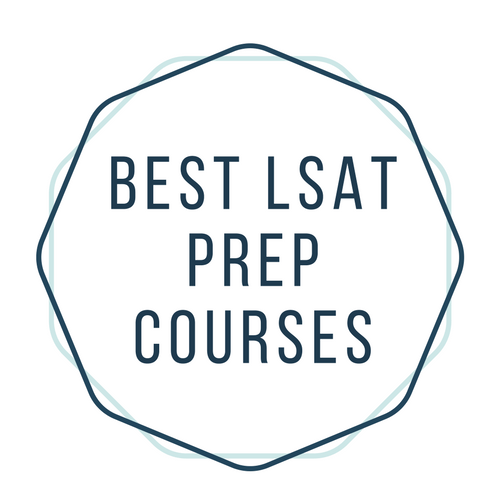 Choosing a great online LSAT prep course is a very important decision that plays a huge role in scoring high on the LSAT and getting into the law school of your dreams.
You will be spending countless hours studying, so it's crucial to find the LSAT study materials that best fit your learning style and background.
So here's the good news – I have personally researched and reviewed every major LSAT course online to make things easier for you! The comparison chart below will help you decide which course best fits your needs.
Top 5 Best LSAT Review Courses Online + Discounts
LSAT Prep
Courses

RANKINGS

#1

#2

#3

#4

#5

OVERALL
RATING
COMPANY
LSATMax
Alpha Score LSAT
Princeton Review LSAT
Kaplan LSAT
Magoosh LSAT
PRICE

$950

$902 


Show Coupon

$789

$710


Show Coupon
$1,299

$1,000


Show Coupon
$1,299

$1,199


Show Coupon
$129
FULL-LENGTH PRACTICE EXAMS
80
61
6
75
N/A
VIDEO LECTURES
80+ Hours
50+ Hours
150 Hours
70 Hours
50 Hours
BOOKS
Digital & Hardcopy
Digital, Printable
1,800 Pages
2 Volume Set
N/A
MONEY-BACK GUARANTEE
N/A
PREVIOUS LSATS INCLUDED
MOBILE DEVICE FRIENDLY
SMARTPHONE APP
PROGRESS TRACKING
STUDENT SUPPORT
Message Boards, Email & Phone Support
Email & Phone Support
Email Support
In-Class & Email Support
Email Support
ONLINE ACCESS PERIOD
Lifetime
12 Months
120 Days
12 Months
3-12 Months
READ MY FULL
ANALYSIS
Read Full Review
Read Full Review
Read Full Review
Read Full Review
Read Full Review
GET STARTED
START NOW
START NOW
START NOW
START NOW
START NOW
Note: Comparison Chart above shows each company's online LSAT course features.
Try a FREE LSAT Practice Test
 To see all our FREE LSAT Practice Tests, please go to this page!
LSATMax Prep Course
(Rank: #1)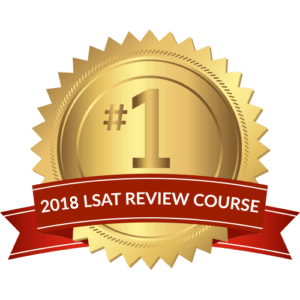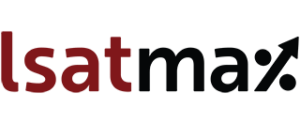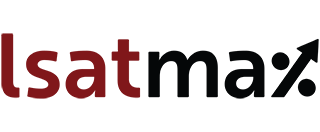 OVERALL RATING: ★★★★★

Mobile App with Online Access:
The LSATMax app is free to download and it comes with a ton of free content. You can watch whiteboard video lessons, do daily drills, or complete Logic Games from anywhere. You'll want to download content to your device in advance so you can watch lectures and complete practice questions when you don't have internet access and so you don't burn through your data.

Price:

Compared to some of its competitors, LSATMax's courses are pretty affordable; there's a nice range of packages to fit any budget. The app is free, with limited content, and you can customize your course based on how much practice you need. Lifetime access courses range from $749.99 for the Pro course to $949.99 for the Premium edition, while the Pro monthly subscription is $199/month. There's also 0% financing available for monthly payments.

Analytic Feedback:
The LSATMax app calculates your overall performance in each section to pinpoint your strengths and weaknesses. This allows you to customize your study plan and concentrate on problem areas. Practice questions can also be filtered by type so you can focus on those areas that need the most practice.

Higher Score Guarantee:

LSATMax offers a refund if you do not improve your LSAT score after completing the LSATMax course. Given the limited amount of time you can take the LSAT within a two year period, this makes spending your money on LSATMax much easier.
Bottom Line: Tech-savvy students will find a lot to love when using LSATMax's review course. In addition to excellent analytics, this educational resource has a mobile app packed with learning tools.
Alpha Score LSAT Prep Review
(Rank: #2)


OVERALL RATING: ★★★★★

Compact, Engaging Course: Alpha Score's straightforward and engaging lectures make studying for the LSAT quick and even enjoyable. Videos, animations and explanations help you learn to think like the test makers, so you'll know why certain answers are right or wrong. Alpha Score's course provides the essential tools and strategies to solve even the most difficult problems one step at a time.

Personalized Help From Instructors: There are no live course options, but you can get one-on-one help if you crave a more interactive study experience than the HD video lectures. Seasoned LSAT instructors are available to help you navigate your weaker areas and provide customized homework and additional guidance if you need it.

Price: It's always nice to find a very effective course at that is also a bargain. Alpha Score offers a range of study materials at an excellent price. At several hundred dollars less than the competition, it's worth it to use AlphaScore to supplement another LSAT review course you've already purchased, although it's a comprehensive course all by itself!

Video Playback Speed: You can speed up or slow down a video lecture to save time or to give yourself more time to absorb the information. Listen to the lecture at 1.5x or 2x the original speed, or slow it down to take notes. An online self-paced LSAT course should move at the speed you determine – and Alpha Score helps make it happen.
Bottom Line: Alpha Score designed their LSAT prep course to save students' time without sacrificing the quality of their educational content. Video playback at various speeds and live instruction are just some of their great features.
The Princeton Review LSAT Prep
(Rank: #3)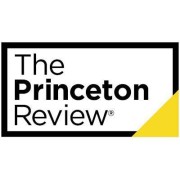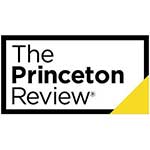 OVERALL RATING: ★★★★★

Personalized Instruction: Students can choose from a number of course options that give them access to one-on-one time with instructors if they need additional help with concepts or difficult questions. The small-group course and access to instructors outside of regularly scheduled sessions make The Princeton Review a popular option with students.

Quality and Quantity of Study Material: There are many course options to choose from, but all of them give students access to a broad range of practice questions, online drills and study material, proctored practice exams, and recorded video lessons. The Princeton Review stands by the quality of its instruction by offering generous satisfaction and money back guarantees as well.

No Mobile App: Courses emphasize the in-person and live online options and are not geared to portability beyond regular access to the online materials from devices connected to the internet. Many students like the convenience and flexibility of studying for a few minutes whenever they get the chance on their smartphone or tablet; unfortunately, The Princeton Review has not yet developed an app for its LSAT courses.
Bottom Line: Only at The Princeton Review will you find an LSAT course that manages to provide both quality and quantity of educational material. The lack of a mobile app may be a disappointment to some.
Kaplan LSAT Review
(Rank: #4)

OVERALL RATING: ★★★★★

Personalized Study: Kaplan provides customized recommendations for each student when it comes to preparing for the LSAT. Students are able track their progress and identify areas that need improvement throughout the course so they can focus on those questions that will have the greatest impact on their score.

Higher Score Guarantee: If you have already taken the LSAT and do not improve your score you are eligible for a full refund from Kaplan. However, this guarantee only applies to their Advantage-Anywhere course option, not their On-Demand course.

No Free Demo: Kaplan does not offer any free LSAT study materials online or on a mobile app to allow students to explore the course before they purchase. However, they do offer the option to take a free 90-minute preview class and a free practice test on their website.
Bottom Line: Kaplan's score increase guarantee is backed by their personalized study plans that are tailor-made for each enrolled student. Unfortunately, the lack of any demo or trial means you'll have to take their word for it.
Magoosh LSAT Prep Course
(Rank: #5)

OVERALL RATING: ★★★★★

Price:
In terms of value, you're not going to find a cheaper option that still delivers than the Magoosh LSAT prep. Even though it has a relatively low price, it still offers a plethora of helpful and unique features for test takers. You're not skimping on review materials just because you're paying a little less for this course.

Strategy:
A great test-taking strategy is sometimes the last thing that students think of during preparation. Magoosh does the thinking for you in this regard, as its experts walk you through the best approaches for studying,
provide helpful and constantly updated hints
via the blog, and keep you focused on the main topic areas.

Simplicity:
Sure, you're not going to get all of the fancy features that some of the more
pricey
courses come replete with, but that may be a benefit for some test takers. The Magoosh online LSAT course is simple – it gives you the tools with which you need to succeed without overloading you with flashy dashboards or unnecessary graphics.
Bottom Line: This is far from the fanciest LSAT review course available for students. However, Magoosh manages to accomplish a great deal with their limited range, and they offer it at an unbeatable price too.
Manhattan Prep LSAT Review
(Rank: #6)

OVERALL RATING: ★★★★★

Free Trial: Manhattan offers a free trial before students commit to the program. You can test drive a free online class or choose the self-study option, LSAT Interact. Students can also take a live LSAT class at one of their many physical locations around the United States.

Tutoring: Manhattan offers tutoring options to supplement any course option. You can also add live review sessions with skilled tutors to the LSAT Interact course. Although you may not need tutoring initially, you always have the option of adding it later.

Limited Live Locations: Locations for their in-person courses are limited so if you prefer to learning in a Live classroom environment then your chances of finding a nearby class are slim. On the flip side, their live-online course is a good alternative for those who prefer live instruction, but live too far away from a learning facility.
TestMasters LSAT Prep
(Rank: #7)

OVERALL RATING: ★★★★★

Diagnostic Scoring: TestMasters LSAT course comes with exam diagnostics that help students identify the areas that need the most improvement in order to achieve a high LSAT score. This self-guided online LSAT prep course helps students focus on the questions they miss and therefore should spend the most time studying.

Database for Flawed Reasoning: TestMasters teaches students how to recognize and avoid common reasoning pitfalls. The extensive database provides examples of the flawed reasoning past students have used on real LSAT questions so that you don't make the same mistakes.

Limited Access: The course is only available to students for 100 days prior to the specific LSAT administration date students choose. Although this might help some students focus their efforts during the weeks immediately prior to the exam, many students prefer more time and flexibility to study.
LEARN MORE ABOUT TESTMASTERS LSAT
PowerScore LSAT Test Prep
(Rank: #8)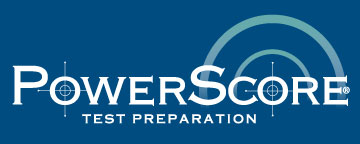 OVERALL RATING: ★★★★★

Question Sets: Practice question sets consist of actual LSAT questions that are geared to the different categories you'll see on the exam. Some question sets are organized by level of difficulty, so students will know where they stand when it comes to solving the more challenging questions on the test.

Proven Materials: PowerScore is known for its popular LSAT study guide series, which includes the Logic Games Bible and the LSAT Reading Comprehension Bible. Although these books are not included with their online LSAT course, the same techniques are used to help students master the material.

Low Quality Video: Much of the audio and video content has low quality. Although it is possible to understand the video lectures, the quality is lacking, particularly when compared to competitors.
LEARN MORE ABOUT POWERSCORE LSAT
7Sage LSAT Prep
(Rank: #9)

OVERALL RATING: ★★★★★

Price: 7Sage is one of the least expensive LSAT prep course options. For just $550 you can access their most comprehensive course, which includes 50 hours of online LSAT video lectures and more than 4,000 problems that are explained in HD video.

No Tutoring Options: There is no option for additional help from trained staff or instructors. They do offer an extensive video library that has examples of how to solve many different LSAT practice problems, however, students who have questions about content that is not covered in the videos or need one-on-one help will need to look elsewhere.
What's the Best In-Person LSAT Prep Course?
BluePrint LSAT is our top rated in-classroom LSAT training course

Free Course Tour: BluePrint offers a free tour of their online LSAT training materials. Students can explore various features before they purchase the course. Signing up for the free tour also gives you access to the June 2007 LSAT with video explanations to the questions and detailed scoring metrics for every LSAT that has been released.

Engaging Videos: What really stands out about this course is the animated and entertaining video instruction. The engaging and humorous delivery and animations help keep you focused while you are studying. The videos are short enough for students to process what is taught, and make it easier to retain the information for a longer period of time.

Video Sync Issues: In our tests, the audio was not precisely in sync with the video in several tutorials and lessons. This may have been due to broadband speed or issues with connectivity, so your mileage may vary. The Free Course Tour should give you an idea of how the course features will work for you.
LEARN MORE ABOUT BLUEPRINT LSAT
What is the best LSAT review course?
Top 3 Best LSAT Prep Courses of 2018 – Comparison Guide
| | | |
| --- | --- | --- |
| LSAT Review Courses | Best For: | Price: |
| LSAT Max Study Materials | Best Overall | $950 |
| Alpha Score LSAT Prep | Great Support | $789 |
| The Princeton Review | Quality of Material | $799 |
| Kaplan LSAT Course | Personalized Study | $799 |
| Magoosh LSAT Study Guide | Most Affordable | $99 |

Best Online LSAT Prep Courses
Written by:
Crush The LSAT
Additional Resources to Get You On the Right Track
Getting ready for the BAR Exam? Don't worry, I've got your back! Check out my reviews of BAR Prep Courses to make sure you ace the exam. You can also check out my reviews of DAT Study Materials if that piques your interest. LSAT Tutors can be a great supplement to any of our course offerings!
And if you have any LSAT related questions, just drop a comment below and I'll personally help you find the right course for you!