Our Verdict
After meticulously comparing the two powerhouses in LSAT prep, Testmasters vs Blueprint LSAT, our verdict tips in favor of Blueprint. Boasting a personalized, adaptive learning environment and flexible pricing options, Blueprint offers a comprehensive and tailored experience designed to fit diverse learning styles and budgets.
Although Blueprint takes the crown, there's vital information you'll want to know—especially if you're eyeing exclusive scholarships or aiming for a top-tier law school. So read on to find out more about both Blueprint and Testmasters LSAT Prep.
Before diving into this review course comparison of Testmasters vs Blueprint LSAT, let us ask you a quick question.
Why did the law students bring a ladder to law school?
Give up?
They wanted to get to the top of the class!
Laugh or groan; this joke highlights the competitive spirit that law school often cultivates. So, how can you ascend without a ladder? Solid LSAT course materials and study schedule.
But which one should you invest in?
To help you properly prepare for the Law School Admission Test, we've studied two LSAT prep courses. We've compared their cost, materials, accessibility, and overall educational merit. Choosing the best one for your study needs can help save your hard-earned time and money.
Keep reading to find out whether Blueprint LSAT Review or Testmasters LSAT Preparation is the best choice for your legal career!
---
Blueprint Vs. Testmasters LSAT Prep Course Overview
Both Blueprint LSAT and Testmasters have extremely beneficial resources when it comes to preparing for the Law School Admission Test. So, let's break some of that down into information that's a bit easier to digest.
Here's A Quick Breakdown of the
Bl
ueprint LSAT Prep Course

When you visit Blueprint's LSAT prep course website, you know they mean business. Blueprint boasts a commanding 98% student score increase. Their classes are taught by instructors in the 99th percentile of LSAT scores, which is extremely impressive. 
In addition to their accolades, they provide a multitude of options for courses. If you're a student in need of a self-paced, personalized, and entertaining course packed with high-quality video materials, there's an option for that. On the contrary, if you're a student who needs to be in a live class, that option is also available.
In addition to the live course and self-paced course options, Blueprint LSAT prep also offers personalized exam prep in the form of tutoring. This package, while a bit pricier, also includes the self-paced course. So, you can dive right in and immerse yourself in LSAT preparation.
Here's a Quick Breakdown of the

Testmasters LSAT Prep Course

The Testmasters LSAT prep course has been around for quite some time. It was originally launched in 1991 by Robin Singh. Using skills formed in his Duke University days, Singh honed a study technique that he would later transcribe into instruction and preparation courses for the Law School Admission Test. 
Testmasters encourage the development of reading and reasoning skills to achieve higher scores on the LSAT. Over the last 30 years, they have sharpened this focus. Led by the man with one of the highest LSAT scores ever, they really know how to achieve a perfect score. Testmasters boasts a large instructional staff filled to the brim with 99th percentile scorers and several choices of instruction options. These include: Online, Live Online, and Classroom.
Now that you know a little about each company, let's talk about what's included with each course:
---
Blueprint vs Testmasters: Which LSAT Course Has Better Content?
Blueprint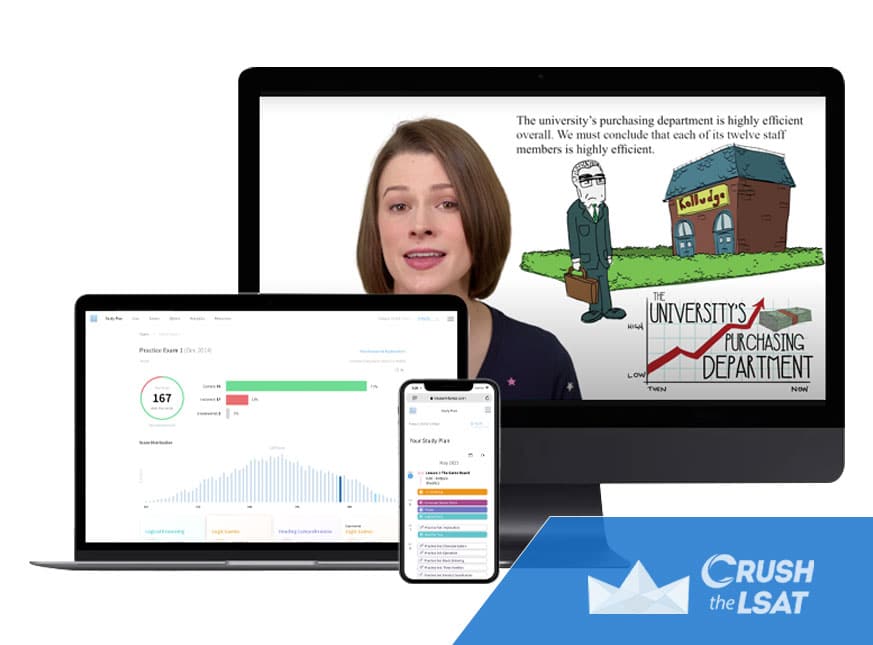 Blueprint's most affordable online course is the Self-Paced Course.  This Blueprint LSAT prep course includes a personalized study planner, access to a study plan calendar application, and over 9,000 LSAT questions. It has more than 68 interactive learning modules for you to access from wherever you might have internet access. It can be taken month to month, over 6 months, or over 12 months.
In addition to the study materials, Blueprint also gives you access to over 85 LSAT practice tests— which can be invaluable when narrowing in on tough spots or holes in your question knowledge.
It's hard to believe that all these study materials come in the lowest price tier, but it's true! Still, you can access even more content if you enroll in their improved study packages.
With the live course option, Blueprint provides a physical textbook, 15 live instructional lessons, two instructors, and access to recordings of live instructional lessons to make sure you're ready for any question the LSAT throws at you. 
Testmasters LSAT Prep Course
Unlike Blueprint's course options, which break things up by access tier, Testmasters separates their study options into Online, Live-Online, and Classroom LSAT Prep. 
Starting with the online prep options, Testmasters provides you with every official LSAT question released starting in 1991. They also provide thousands of explanations in the form of videos and written study materials. With these questions, Testmasters LSAT also provides drills and quizzes aimed at honing your LSAT knowledge. Alongside the prep questions, you also have access to over 150 hours of Robin Singh teaching in live class settings. 
Aside from their online-only model, they also provide the Live-Online course. This option includes 45 hours of LSAT Prep instruction taught by actual live instructors. Even if you miss a class, Testmasters provides recorded content for you to catch up with. So, even those with tight study schedules can go with Testmasters.
While Testmasters does provide a classroom option as well, it seems to provide the same structure as the live online course, just in a classroom setting. This is a great choice if you're near one of their classroom locations. However, the costs of travel and lodging make this less financially feasible if you're not nearby.
Winner:

Blueprint

Both companies offer an appealing collection of practice tests, video lessons, and other helpful materials. However, Blueprint comes out ahead for its comprehensive, flexible, and technology-powered approach to LSAT prep. With options for live and on-demand classes, an adaptive learning platform, over 8,000 LSAT questions, and a robust analytics dashboard, Blueprint offers a highly personalized learning experience that can adapt to various learning styles and budgets.
TAKE ME TO BLUEPRINT LSAT REVIEW
---
Blueprint vs. Testmasters: Which LSAT Course Has Better Adaptive Learning?
When choosing an LSAT prep course, the quality of adaptive learning technology can be a critical factor. Both Blueprint LSAT and TestMasters offer test prep courses that incorporate adaptive learning, but they do so in different ways.
Blueprint
Blueprint LSAT is well-known for its use of advanced analytics and adaptive learning technology. Their platform is designed to identify a student's strengths and weaknesses across various LSAT subjects and question types. This allows for a personalized learning path that adjusts in real-time, focusing more on areas that need improvement.
The platform's intuitive interface and user-friendly dashboard make it easier for students to track their progress and adapt their study strategies accordingly. This high level of customization is particularly beneficial for students who want a more tailored study plan that adapts to their specific needs and learning pace.
.
Testmasters
On the other hand, TestMasters also offers an adaptive learning environment, but its focus is often more on structured classroom learning, either through live online classes or in-person instruction. While they do provide a range of practice materials and diagnostics, the adaptive learning features may not be as highly developed or as intuitive as those found in Blueprint's platform.
That being said, TestMasters has a strong track record and has helped numerous students achieve high LSAT scores. For those who prefer the discipline of a classroom environment, coupled with some level of adaptive resources, TestMasters might be the better fit.
Winner:

Tie
If a highly personalized, adaptive learning experience is your top priority, Blueprint might be the way to go. If you prefer a more traditional classroom experience with the added benefit of some adaptive resources, TestMasters could be a better fit for you.
---
Blueprint vs. Testmasters: Which LSAT Course Has Better Value?
Blueprint
While Blueprint's content offerings are quite comprehensive, their pricing follows suit to match the large amount of content they offer.
Starting at $299 a month, Blueprint takes a subscription model for their first tier of pricing. With access ranging from 6 to 12 months, this can be costly if you're a long-term learner and don't plan on taking the LSAT for quite some time. Not to say that you aren't getting your money's worth by choosing Blueprint LSAT prep course— you absolutely are.
However, you run the risk of losing track of your subscription length if you choose to enroll month to month. On the bright side, there are discount options available for those who choose to pay for 6 to 12 months at a time. 
As we climb the tiers of content provided by Blueprint, the Live course has an intimidating price range of $1,495. While the content provided is worth the price point, this might not be accessible to all students who wish to pass the LSAT and venture into law. With that point in mind, the tutoring package that Blueprint provides takes an even further leap at the price point of $2,599. The saving grace of these higher tier prices is that both options also include that initial Self-Paced Course, so you have access to all their base content as well.
Testmasters
As with most Course preparation for the LSAT, Testmasters has tiered pricing options based on the package that you would like to enroll in. Starting at $1,275 for the Online Course option, Testmasters doesn't provide any lower price entry point, which may price some students out from the get-go.
The next step up is the Live Online Course, which comes out to $1,575. This nearly matches but still stays above the price of Blueprint's Live course. At the top of the price list and ultimately staying well under the price of personal LSAT tutoring, the Live Classroom Prep Course sits at $1,875. It is actually surprisingly affordable for an in-class version of the online prep offerings. 
Winner:

Blueprint

At the end of the day, both courses are worth the cost of admission if you're serious about test prep. However, Blueprint's lower total cost and subscription model makes them the more affordable option with flexible pricing possibilities.
TAKE ME TO BLUEPRINT LSAT REVIEW
---
Blueprint vs. Testmasters: Which LSAT Course Has The Longest Access Period?
Blueprint
Like their other options, Blueprint has different access periods for each of their study models. The Self-Paced Course can be accessed on a month-to-month basis. It can also be secured for a period of 6 months or a year. With so much study material, it could be very tempting to pick up the entire year. However, their higher-priced tiers might seem more familiar to students. 
Their Live Course gives access to the program for five months; this includes the self-paced materials as well, so you can model your study time in a similar manner to a typical college semester. Along with these options, the Tutoring package also provides 5 months of self-paced coursework. Those tutoring hours don't expire, so you can make the most of your study time.
T
Testmasters
Testmasters, unlike other LSAT Prep Courses, do not necessarily offer access times at the start of enrollment. Instead, they make their courses available to students 100 days prior to the LSAT date. This means that instead of getting caught up in paying for more instruction than you might need, you have access for a bit over three months to each course that you enroll in.
This can be quite refreshing to students who are used to the semester breakdowns of a college. It can be a breath of fresh air when you're enrolling in a course that is so confident in its ability to improve your LSAT score it limits your access to the enrollment date.
Winner:

TestMasters

Although Blueprint offers more variety in how long you wish to access your online course, Testmasters offers the best access period for the price and for overall convenience. However, you may prefer Blueprint if you want some more control over your own study schedule.
TAKE ME TO TESTMASTERS LSAT PREP
---
Blueprint vs. Testmasters: Who Offers Better Support?
Blueprint
Blueprint LSAT is often lauded for its comprehensive support system. In addition to its highly adaptive and personalized online study resources, Blueprint offers a range of support services. This includes one-on-one tutoring sessions and dedicated customer service lines.
They provide quick email support and have a reputation for responsive, personal assistance for their students. The tutors are generally high-scoring LSAT alumni who can offer targeted advice and strategies that go beyond the general curriculum. Blueprint's philosophy seems centered on ensuring that each student feels guided and supported throughout their LSAT preparation journey.
Testmasters
TestMasters, on the other hand, has built its reputation around structured classroom instruction, which comes with its own form of support. Many students appreciate the ability to engage in live discussions, ask questions in real-time, and benefit from peer interaction.
TestMasters also offers one-on-one tutoring options, albeit typically at an additional cost. Their instructors are rigorously trained and are often considered experts in the field. Capable of providing insightful tips and strategies to students, they truly stand out. While they may not have as extensive a support network when it comes to online resources, their classroom-based model offers a unique support system that many students find extremely valuable.
Both Blueprint and TestMasters have their strengths when it comes to student support. But in the end, Blueprint LSAT stands out for its comprehensive support, offering one-on-one tutoring, quick email responses, and a personalized study path. Their tutors are high-scoring LSAT veterans capable of providing targeted advice that complements the course material.
Winner: Blueprint

---
Wrapping Up: Which LSAT Course is Better, Blueprint or Testmasters?
After thoroughly examining various factors such as course content, adaptive learning technology, value, access period, and student support, the verdict tilts in favor of Blueprint LSAT as the better choice for LSAT preparation.
With flexible pricing options and a personalized, adaptive learning experience, Blueprint offers a well-rounded package that aims to cater to individual learning styles and needs. If you're looking for a course that combines quality, flexibility, and exceptional support, Blueprint LSAT is it. They are the most well-equipped to help you climb to the top of your law school class. So, enroll today.
---
Blueprint vs TestMasters LSAT
FAQ
How can I study for the LSAT for free?
There are free LSAT tests available from the LSAC which can be accessed online. In addition to these tests, the LSAC has partnered with Khan Academy to offer free LSAT preparation courses.
Does Blueprint use real LSAT questions?
Blueprint uses official LSAT questions that have appeared on past tests.
Does Testmasters have an app?
While not easy to find on their website, Testmasters does have an app on the App Store and Google Play Store. This application gives you access to tutoring services and tests, which is a great supplement to their full LSAT courses.
Which LSAT prep course is best?
During our investigation, we have found Blueprint to be the best option for your money. The content provided at its price point are great review options, and their guarantee to improve your score means you're not gambling on your exam chances when using them to study.
COMPARE THE TOP LSAT REVIEW COURSES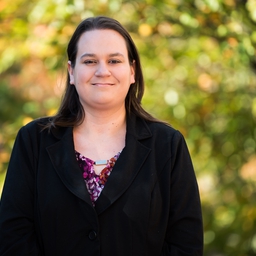 Valerie Keene is an experienced lawyer and legal writer. Valerie's litigation successes have included wins for cases involving contract disputes, real property disputes, and consumer issues. She has also assisted countless families with estate planning, guardianship issues, divorce and other family law matters. She provides clients with solid legal advice and representation.