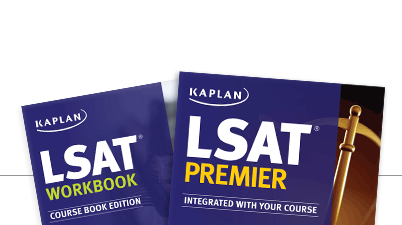 RATING:
Kaplan LSAT Prep is one of this company's most popular courses and offers students a variety of prep options. Kaplan is a powerhouse when it comes to standardized test preparation, specializing in prep courses for more than 90 different exams.
In-person classes, live webcast lectures, and on-demand video with or without additional tutoring services give students the flexibility to select the program that best fits their needs. Every option comes with access to thousands of practice questions from Kaplan's extensive QuizBank and other premium online materials.
Kaplan's most recent addition to LSAT prep is the LSAT Channel, which includes hundreds of hours of additional elective workshops to help students master the course material.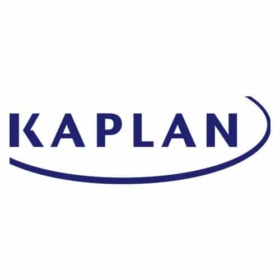 Get $240 Off Kaplan LSAT Live Online Course
36 uses today
Last Used: 1 days ago
How do you rate Kaplan LSAT Prep Review?
PROS
1. Personalized Study Plans and Analytics
Kaplan LSAT prep offers an individual study plan with each course option. Even if you decide to use the self-paced course, you'll get a personalized study guide to help you organize your time and track your progress. Your practice tests are analyzed by the trademarked Smart Reports software, so that specific assignments can be tailored to your needs.
2. Live Instructors and Classes
Most of Kaplan's LSAT class options include live classes and one-on-one support. Interacting with teachers in a live or live online setting gets you immediate help when you have a question. Live classes are limited to 30 students and are held at specific times. If you happen to miss a class, you can make it up and catch up on the material that was covered in person or online.
3. Huge Content Library and LSAT Channel
Kaplan's extensive library of LSAT content includes more than 70 hours of on-demand videos, 75 quizzes, and a quiz bank with more than 7,500 questions. Its newest innovation, the LSAT Channel, offers hundreds of hours of elective workshops on basic and advanced topics, taught live and online by Kaplan's instructors. LSAT Channel gives students more information and practice on specific topics.
4. Support from Instructors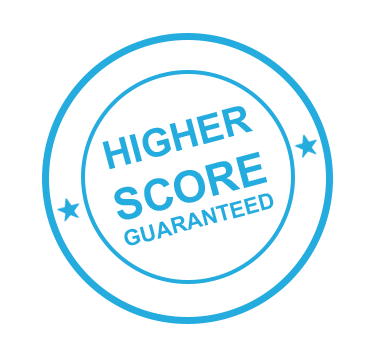 Kaplan students interact with instructors on a regular basis, regardless of whether or not they purchase a tutoring package. Although the most affordable (self-paced) course includes only email interaction, instructors will still respond to your questions within 24 hours. If you choose one of Kaplan's live instructor driven courses, you'll get several hours of one-on-one time each week.

5. Higher Score Guarantee
Kaplan has a Higher Score Guarantee, which means if you aren't satisfied with your test score, you have the option of taking the LSAT course again for free. Alternatively, if you have already taken the LSAT and your score does not improve after you take Kaplan's course, you are eligible to get a full refund. (Note that this guarantee does not apply to their self-paced course, but only to the In Person and Live Online course options).
CONS
1. No Free Tour
Kaplan does not offer a free tour of course materials, and students cannot explore the full course before they purchase it. However, free workshops and seminars, a sample class, and a free 4-hour practice test with an analysis are available. See the Free LSAT Resources tab on their website for more information.
2. Larger Class Size
Kaplan allows up to 30 students to register for one class, which is a higher student-teacher ratio than many of its competitors. However, most course packages include one-on-one instructor time, so students may find the larger class sizes to be acceptable.
3. Price
Although the self-paced option is reasonably priced at $799, it is also much more limited than the more expensive and comprehensive prep course options, which range from $1199 to more than $2599 if you choose to include tutoring.
Ideal User
Both traditional and online learners can benefit from Kaplan's customizable LSAT prep options. The self-paced option will suit those self-motivated students who are looking for the flexibility of an online-program without classes to attend or homework assignments that are due on a particular day. The In Person and Live Online options are more structured and give students more one-on-one opportunities to interact with instructors and ask questions. Students who opt for the In Person version will also benefit from three in-class proctored exams to prepare them for the actual LSAT experience. LSAT tutoring is available at an additional cost for those students who need extra help.
My Suggestion
Kaplan's comprehensive LSAT prep course options are a solid choice for both traditional and online learners because students can customize their study plans according to their individual needs and budget. Students can attend classes or get the same individualized attention at home, depending on the course they choose. Although the in person and live online options are more expensive than LSAT prep courses offered by several competitors, plenty of perks, such as additional instruction via the LSAT Channel, performance analysis, and one-on-one time with instructors may make it worth the additional cost.
---
Summary of Course Features
In person or Live Online class sessions with experienced instructors
One-on-one time with instructors to ask questions and get help
On Demand online library
Hundreds of hours of live, interactive workshops through LSAT Channel
In-class practice LSATs, and access to more than 70 additional LSATs online with proctoring tools
Every released LSAT question (7,500+), includes QuizBank to create custom quizzes
Smart Reports customized feedback on practice exams and study suggestions
Additional tutoring as needed
Higher Score Guarantee
Pricing
In Person
Price: starts at $1399
Includes: traditional classroom instruction, 7 in-class sessions, 3 in-class proctored LSAT exams, access to all online study materials and course textbooks, LSAT Channel workshops, and Higher Score Guarantee.
In Person Plus
Price: starts at $1,799
Includes: all features of In Person course plus three additional hours of one-on-one instruction and coaching from instructors using online technology.
Live Online
Price: starts at $1199
Includes: 7 4-hour live, interactive online instruction sessions run by instructors, 3 full-length proctored practice LSAT exams, access to all online study materials and course textbooks, LSAT Channel workshops, and Higher Score Guarantee.
Live Online Plus
Price: starts at $1599
Includes: all features of Live Online course plus three additional hours of one-on-one instruction and coaching from instructors delivered live online.
Self-Paced Course
Price: starts at $799
Includes: 70 hours of recorded videos, 40 most popular LSAT Channel episodes, very released LSAT question and access to QuizBank, PrepTest library with detailed explanations, SmartReports software to analyze scores and track progress, mobile app, LSAT course textbooks, and access to instructors via email for questions.
Section-specific Self-Paced Courses
Price:$299 each
Choose from Logic Games, Logical Reasoning, and Reading Comprehension. Includes more than 15 hours of recorded instructional videos for each section, guidebook, LSAT practice book with actual LSAT questions, and email support from instructors.
Tutoring, in person or live online
Price: $2,599 – $4799
depends on location and number of hours (price quoted for 15-35 hours)
---
Kaplan LSAT Prep Discounts & Promo Codes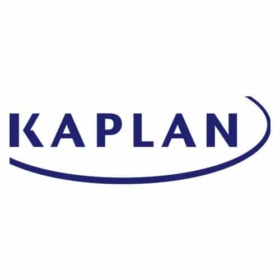 Get $240 Off Kaplan LSAT Live Online Course
36 uses today
Last Used: 1 days ago
---
Kaplan LSAT Prep Course Overview
| Kaplan LSAT | Strengths |
| --- | --- |
| 1. | $300 Off Promo Code |
| 2. | Live Instructors and Classes |
| 3. | Personalized Study Plans and Analytics |
| 4. | Huge Content Library |
| 5. | Higher Score Guarantee |
Kaplan LSAT Review

Website: Link
Physical Location: Fort Lauderdale, FL
Year Founded: 1938
Exams Covered: CFA, FRM, ACT, SAT, LSAT, Bar
Continuing Education: Yes
BBB Grade: B-
Trustpilot Rating: 4.6
Social Media: Facebook, Twitter
Contact Page: Link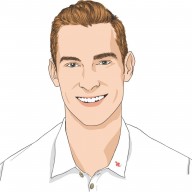 Bryce Welker is an unstoppable force in the worlds of business and education. He's a dynamic speaker, expert blogger, and a regular contributor to top-tier publications like Forbes, Inc.com, Business.com, and AccountingToday.com. With a proven track record of founding over 20 innovative test prep websites, Bryce has helped countless students and professionals pass their certification exams and achieve their dreams. Whether you're seeking career advancement or educational success, Bryce Welker is the ultimate guide to help you get there.