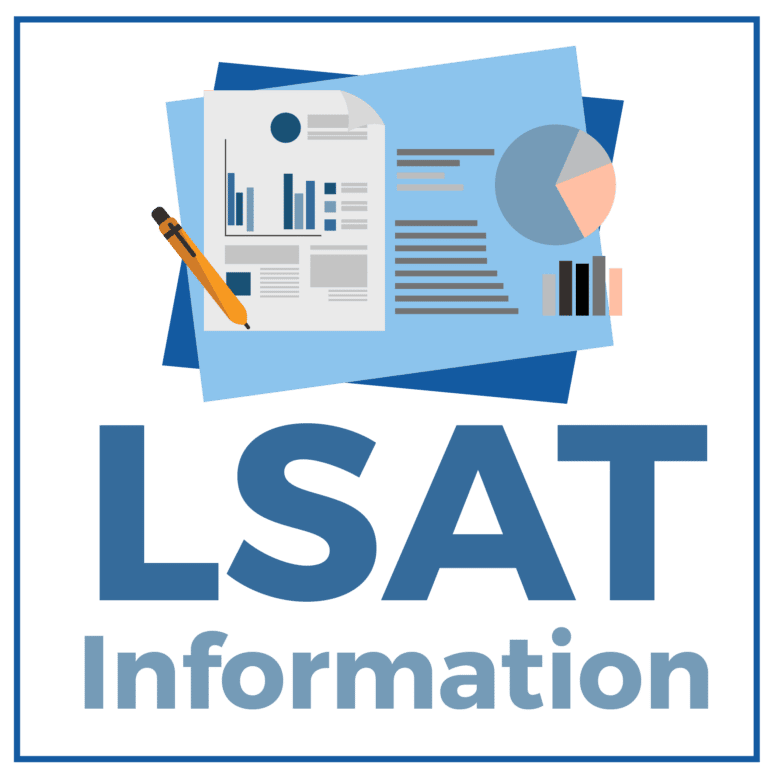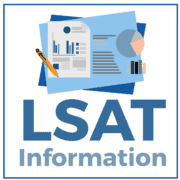 Preparing to take the LSAT is a complex process. It requires a lot of planning, work, and endurance.
You will need to study hard and find ways to deal with the pressure while you keep an eye on registration deadlines and pay your fees.
We've compiled some useful information about the process to help you get to the test center so you can CRUSH the LSAT.
[sc name="top-lsat-courses"]
LSAT Dates
The LSAT is held 4 times a year in: February, June, September/October, and December. The registration deadline for the test is about one month before the test date, but you should register several weeks earlier to get your first choice of date and location.
The tests are conducted on Saturdays (unless you observe Saturday Sabbath, then you can choose an alternate day of the week).
Check the LSAT test dates well in advance. You'll be surprised to see how quickly test locations fill up. Make sure to secure your seat in time!
LSAT Registration
You can register for the LSAT online, by phone, or by mail. You'll get an admission ticket by mail or email. This 5-page document will tell you the date, time and location of the test as well as general information about taking the LSAT.
On the day of the test, you will need to bring the appropriate page of the admission ticket with you to the testing center along with a recent passport-sized photo of yourself. Test-takers also need a valid, government issued ID.
Late registration is possible but will result in an extra $70 fee. If you want to change location after registering, it will cost an additional $36 (if there is space at the new location).
[sc name="lsat-related-articles"]
LSAT Cost
Taking the LSAT and applying for law school is not cheap.
The registration itself costs $165, and most law schools require applicants to use the LSAC's Credential Assembly Service (CAS) for an additional $160. For this fee, CAS will create a report that combines your LSAT score, academic records, letters of recommendation, and professional records and send them to the schools to which you are applying.
It is possible to get full or partial fee waivers if you cannot afford to pay, but this is not easy. More applications for fee waivers are rejected than are accepted.
Signing up for an LSAT test prep course isn't free, but it is definitely one of the more worthwhile expenses you'll incur. Live prep courses, online prep courses, tutoring, and LSAT prep books can cost from a few hundred to several thousand dollars (although there are some budget-friendly options).
Most people find it very challenging to work while they prepare for the LSAT, so you should consider taking a break from your job to study for the LSAT if possible. Make sure to check out our comparison table and reviews of the best LSAT prep courses.
What should you bring on LSAT test day?
As stated above, you'll need your ID and your admission ticket with a recent passport photo attached to it. This will get you into the testing center.
You'll also need something to write with. LSAT is strictly a pencil exam, so you'll need pre-sharpened #2 pencils as well as an eraser and a pencil sharpener. No #1s or #3s. No mechanical pencils. Only #2s are allowed.
You're also allowed to bring an analog wrist watch (no digital watches or stop watches though!) into the test in order to keep track of time.
You're not expected to go the whole day without eating or drinking, so you're allowed to bring drinks and snacks to the test center. Drinks should be in a plastic bottle or a juice box. Snacks should be pre-packaged and mess-free.
To hold all of your carefully selected day-of-the-test items, you need a clear ziptop plastic bag (one gallon or smaller size). No other bags or sacks are allowed; everything must be held within a clear plastic bag.
Make sure you don't bring your cellphone or earplugs or your favorite hat (unless it is for religious purposes). All of these items are forbidden and will keep you out of the exam.
[sc name="lsat-discounts"]
How Long Is The LSAT?
The LSAT typically starts at 8:30am, except for the June test, which begins at 12:30pm. The exam is 175 minutes long, and the writing sample is 35 minutes long. Once time for administrative work and breaks is included, the whole process takes between four and five hours. You're allowed to bring food into the test, but the only time you're allowed to eat is during the brief 15 minute break after section 3.
Preparing for and taking the LSAT is a taxing process that will require raw determination and endurance. We hope this information is helpful as you begin planning your journey to the LSAT and law school. Be sure to check out the top rated LSAT prep courses to find out which one best fits your needs!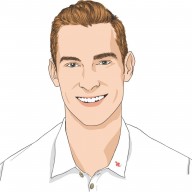 Bryce Welker is an unstoppable force in the worlds of business and education. He's a dynamic speaker, expert blogger, and a regular contributor to top-tier publications like Forbes, Inc.com, Business.com, and AccountingToday.com. With a proven track record of founding over 20 innovative test prep websites, Bryce has helped countless students and professionals pass their certification exams and achieve their dreams. Whether you're seeking career advancement or educational success, Bryce Welker is the ultimate guide to help you get there.