Choosing the the best LSAT study materials could be your most important decision to score higher on the LSAT and get into the law school you've always dreamed of.
You will be spending countless hours studying, so it's critical to find the LSAT prep course that best fits your learning style and background.
So here's the good news – We have personally researched and reviewed all the LSAT study materials below so you don't have to! The comparison chart will help you decide which course best fits your needs.
 LSAT Study Materials Comparisons & Discounts
LSAT Prep
Courses

RANKINGS

#1

#2

#3

#4

#5

OVERALL
RATING
 
COMPANY
LSATMax
Alpha Score LSAT
Princeton Review LSAT
Kaplan LSAT
Magoosh LSAT
PRICE

$950

  

$902 


Show Coupon

$789

 

$710 


Show Coupon
$799

$719


Show Coupon
$799
 $99
FULL-LENGTH PRACTICE EXAMS
80
61
6
75
 N/A
VIDEO LECTURES
80+ Hours
50+ Hours
150 Hours
70 Hours
 50 Hours
BOOKS
Digital & Hardcopy
Digital, Printable
1,800 Pages
2 Volume Set
N/A
MONEY-BACK GUARANTEE
N/A
PREVIOUS LSATS INCLUDED
MOBILE DEVICE FRIENDLY
 
SMARTPHONE APP
 
PROGRESS TRACKING
 
STUDENT SUPPORT
Message Boards, Email & Phone Support
Email & Phone Support
Email Support
In-Class & Email Support
 Email Support
ONLINE ACCESS PERIOD
Lifetime
12 Months
120 Days
12 Months
 3-6 Months
READ MY FULL
ANALYSIS
Read Full Review
Read Full Review
Read Full Review

Read Full Review

 

Read Full Review

GET STARTED

START NOW
START NOW
START NOW
START NOW
START NOW
*Chart shows each company's online on-demand course features.
LSATMax Study Materials
(Rank: #1)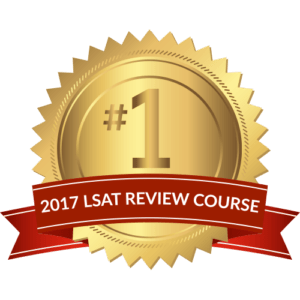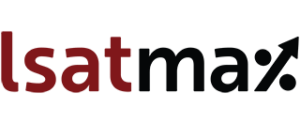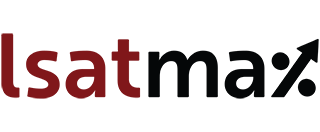 OVERALL RATING: ★★★★★

Freemium App:
You can download latest the LSATMax app and get a ton of content for free. You can watch video lessons,  daily drills, or complete Logic Games from anywhere. Best of all you have the ability to download content offline so you can save your data and watch in areas you might not have cell service. 

Price:
LSATMax's courses are very affordable when compared to the competition. There's also a nice variety of LSAT study materials to fit any budget. Lifetime access to LSATMax courses start at $749.99 for the Pro course to $949.99 for the Premium edition. The Pro monthly subscription is only $199/month. There's also 0% financing available for monthly payments.

Feedback:
The LSATMax app automatically calculates your overall score in each section to pinpoint your performance. This allows you to adapt to your performance and focus on the areas you need help most. Practice questions can also be filtered by type so you can focus on those areas that need the most practice.

Higher Score Guarantee:
LSATMax offers a refund if you do not improve your LSAT score after completing the full LSATMax course. Given the limited amount of time you can take the LSAT within a two year period, plus the unlimited access this makes spending your money on LSATMax much easier.
Alpha Score LSAT Study Materials
(Rank: #2)


OVERALL RATING: ★★★★★

Engaging Course: Alpha Score's enjoyable and to the point lectures make studying for the LSAT easy. Videos, animations and smart explanations help to think like the test makers, so you'll better understand why certain answers are right or wrong. Alpha Score's course provides the right tools and strategies to solve even the most challenging problems one step at a time.

Help From Instructors: Unfortunately there are no live course options, but you will have access to help if you need it. LSAT instructors are available to help you determine your weaker areas and provide customized homework and additional guidance.

Price: It's always great to find an effective course at that is also a steal. Alpha Score offers a range of LSAT study materials at an affordable price. Coming in at several hundred dollars less than the competition, it's worth it to use AlphaScore as a standalone course or even as a supplement to the LSAT prep course you've already purchased.

Video Playback Speed:  Listen to the lecture at 1.5x or 2x the original speed, or slow it down to take notes.  This is a convenient feature to give yourself more time to absorb challenging concepts or to speed through the information you're already familiar with.
The Princeton Review LSAT Study Materials
(Rank: #3)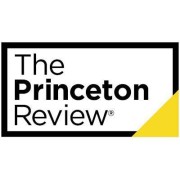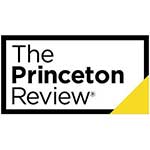 OVERALL RATING: ★★★★★

Personalized Instruction: Students can choose from a variety of course options that give them access to 1-on-1 time with instructors if they need additional help with concepts or difficult questions. The small-group course and access to instructors outside of regularly scheduled sessions make The Princeton Review a great option.

Quality and Quantity of LSAT Study Material: There are many course options to choose from, but all of them give students access to plenty of practice questions, online drills and study material, proctored practice exams, and recorded video lessons. Plus The Princeton Review stands by the quality of its instruction by offering generous satisfaction and money back guarantees as well.

No Mobile App: Courses emphasize the in-person and live online options and are not geared to mobile access except through your browser.
Kaplan LSAT Study Materials
(Rank: #4)

OVERALL RATING: ★★★★★

Personalized LSAT Study: Kaplan provides customized recommendations for every student when it comes to preparing for the LSAT. Students are easily able to track their progress and identify areas that could use improvement throughout the course so they can focus on those questions that will have the greatest impact on their score.

Higher Score Guarantee: If you have already taken the LSAT, and do not improve your score  with Kaplan you are eligible for a full refund. However, please note this guarantee only applies to their Advantage-Anywhere course option, not their On-Demand course.

No Free LSAT Course Demo: Kaplan does not offer free content or a mobile app to allow students to explore the course.  However, they do offer the option to take a free 90-minute preview class and a free practice test on their website.
Magoosh Prep LSAT Study Materials
(Rank: #5)

OVERALL RATING: ★★★★★

Price:
In terms of overall value, you're not going to find a cheaper option that still delivers than the Magoosh LSAT study materials. Even though it has very low price, it still offers a plenty of helpful and unique features for test takers. You're not skimping on the most important review features just because you're paying a little less for this course.

Strategy:
A great test-taking strategy is sometimes the last thing that students think of during preparation. Magoosh sets the strategy for you, as its experts walk you through the best approaches for studying,
provide helpful and constantly updated hints
via the blog, and keep you focused on the main topic areas.

Simplicity:
Sure, you're not going to get all of the features that the best LSAT courses have,
 but that may be a benefit for some. The Magoosh course is simple – it gives you the tools with which you need to succeed without distracting you with flashy dashboards or unnecessary graphics.

 Best LSAT Study Materials – Summary
| | |
| --- | --- |
| LSAT Prep Courses | Best For… |
| LSATMax | Best Overall |
| Alpha Score | Engaging |
| Princeton Review LSAT | Quality of Material |
| Kaplan LSAT | Personalized Study |
| Velocity LSAT | Fun Presentation |
| Manhattan LSAT | Additional Tutoring |
Best LSAT Study Materials
Written by:
Crush The LSAT