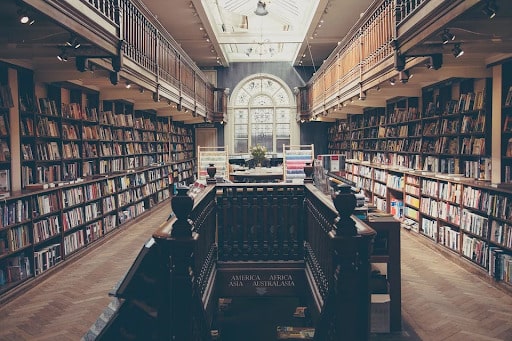 Law school isn't cheap. According to a U.S. News report, the average tuition and fees for a private law school during the 2018-2019 school year were $48,869 per year, compared to $40,725 for non-resident law students or $27,591 for residents per year at a public law school.
This means that for the most affordable law schools, the average student should expect to dole out $82,773 for their law degree. And this number doesn't even factor in the cost of living and other expenses indirectly tied to attendance!
While the old adage "you get what you pay for" often applies, there are ways that you can get a quality legal education without amassing six-figure debt. It is important to consider the value of a school instead of just looking at which school is the most or least expensive. Below, I will discuss what costs you will incur if you go to law school, economic factors you should consider when selecting a school and how you can manage common expenses.
---
See the Top LSAT Review Courses
Blueprint LSAT Prep Course ◄◄ Best Overall LSAT Review Course
LSATMax LSAT Review Course  ◄◄ Higher LSAT Score Guarantee +  
The Princeton Review LSAT Review Course ◄◄ Quality Study Materials
---
---

---
While the old adage "you get what you pay for" often applies, there are ways that you can get a quality legal education without amassing six-figure debt. Read on for some of the best value law schools and tips.
---
Costs that Go into Attending Law School
The numbers cited above only factored in tuition and fees, but there are many costs that go into attendance. Some of the most common expenses you will incur if you choose this educational path include:

Tuition
Tuition is simply the base rate of what you will pay for your instruction.
Fees
The cost of attendance also includes fees. You may be charged fees associated with maintaining the college or university, such as transportation, athletic events, and technology. These fees often add several thousand dollars onto the price tag for attending law school.
Books
Books can easily have an average annual cost of more than $1,000 at many schools of law. The amount you pay for books will depend on the school, your instructor, and whether you need a hard copy and/or digital version. Also, you will likely be paying for a bar preparation program during or after your 3L year.
Technology
To keep up with your classes, you will likely need a good laptop that you bring to all your classes to take notes. You may also be required to purchase additional software to help you complete your assignments. Additionally, you may have to pay yet another fee to take tests online.
Room and Board
Many schools don't offer dormitories or other housing provided by the college or university. Therefore, the city where you choose to attend school can have a direct impact on how much you pay for rent, utilities and other expenses. Food prices can vary drastically from one location to another.
For schools that do offer room and board, this can add another $20,000 per year to your costs. That usually only covers the time when school is in session, so you might need to make alternative arrangements during breaks or if you take summer classes.
Transportation
If you don't live on campus, you'll need to get to school. This means you may need to purchase a vehicle — if you don't already have one — as well as a parking permit. You may also be paying for parking in a garage per academic year or semester. Alternatively, you could take public transportation if it's available, but this also comes at an added expense. Simply put, your transportation expenses will be higher the further you are from your chosen school.
Other Living Expenses
You may have additional expenses, depending on your situation. Among other things, you need to eat, do laundry, and pay for toiletries and cleaning supplies. You might have to pay for health insurance, phone service, medications or other essentials. Furthermore, if you have a child then you'll need to factor in childcare.
Many law schools limit the number of hours that students can work, so being able to pay for these expenses can quickly become a difficult feat when your earning potential is capped. Hence, many students turn to student loans for assistance— but this can quickly amount to crushing student loan debt.
But what's the alternative? Keep reading to learn more:
---
Learn More About The LSAT Exam
---
Many law schools limit the number of hours that students can work, so being able to pay for these expenses can quickly become a difficult feat when your earning potential is capped
---
How to Reduce These Costs 
Fortunately, there are a number of ways that you can reduce costs associated with getting a legal education. Here are a few tips and resources:
Choose a Public Law School
Some of the most expensive options are private schools. As you can see from the numbers cited above, there's a considerable financial difference between these schools and public schools. Fortunately, you can get a quality education while still attending a public school, so it's worth considering if your budget is extremely tight.
Seek Financial Aid 
It is important to understand that a decent amount of the financial aid that's available when you're seeking your bachelor's degree won't be available on the graduate level. This includes need-based federal grants or work-study programs. Consequently, the primary forms of aid at this level will be student loans (that nobody really wants) and scholarships.
Before applying to law school, you want to position yourself to receive merit-based scholarships, which will largely depend on your undergraduate grades and your LSAT score. Many schools don't have separate applications for financial aid and will simply offer awards based on strong applications. However, don't underestimate the importance of a good law school essay; this can often put you ahead of others or make up for a deficiency in your application. 
Another thing: while you do want to look at the tuition and fees costs across various options, it's more important how much aid different schools will offer you and how this affects the total cost of law school for you. For example, say you're applying to two schools: 
One has a tuition of

$50,000

per year but is offering you

$30,000

a year in scholarships

Another school costs

$40,000

per year and offers you

$10,000

in scholarships
The net cost of the first school is $20,000 while the net cost for the second school is $30,000, so the first school would be the better economic option even though its tuition cost was higher.
Look into schools that offer more tuition help when selecting possible options. Some schools provide better aid packages than others. Today, you can use online data to find out the percentage of students that receive financial aid and how much the average award is per student.
Get Good Grades

Schools often offer continued merit scholarships during your legal education. Hence, if your grades or LSAT score wasn't at the top end of the student body when you enrolled, you may still be able to stand out and acquire additional aid by being in the top quarter of your class. Some schools may worry that you will transfer, so they might try to incentivize you to stay by offering more financial assistance.
---
Get Discounts On LSAT Review Courses!
---
Some schools may worry that you will transfer, so they might try to incentivize you to stay by offering more financial assistance
---
Reduce Housing Costs
Your housing costs may be a big portion of your budget, so slashing the amount you pay in rent can be extremely helpful. If you are not planning on staying in the area after you graduate, consider more affordable options, such as:
Living with your parents

Having roommates

Living in low-income housing

Renting a room in someone else's home

Living in a more modest area
Sometimes, living on campus may help save you money. Compare the utility, rental transportation and food cost savings you would receive from living at school with the average cost of living in a rental to see which option is the better deal.
Slash Living Expenses
The truth is that you won't have a lot of extra time outside of your classes and studying. This means you can start slashing unnecessary expenses now, such as cancelling cable and that gym membership you never use. Try to spend time with friends with free or cheap activities instead of at expensive restaurants or nights on the town. Remember that your college may offer a variety of events that can help provide more entertainment (and food!) options at a lower budget.
Share Law Textbooks
Books can easily cost over $1,000 a semester if you're not careful. Look for ways to save on this expense, such as sharing books with a recent graduate or 2L. In some classes, the teachers may rely on more digital resources and may not reference the book often enough to justify its cost.
If you do need to purchase a book, consider renting it instead since this will often be cheaper. You can also look for used books online. An edition that is one older may still have all of the same material, but you should check first before making the purchase.
Managing School Costs
In addition to finding ways to reduce your educational expenses, you will also need to consider how you can manage ongoing expenses while you're enrolled in school. Here are a few tips to help you make the most out of the next three (or more) years.
Create a Budget
Start to minimize the amount of debt you will need to take on by creating an aggressive but realistic budget. You shouldn't try to live a lavish lifestyle during this time that will only result in additional years of astronomical student loan payments. Do it old school with a paper or pencil or use a spreadsheet or computer program to estimate your monthly expenses.
If you've been out of school for a few years, you might need to get back into the student mentality and eat more ramen. If you lived on tomorrow's dollars while pursuing your undergraduate degree, start making sensible choices now so that you don't spend the rest of your life paying for your financial mistakes.
Get a Job
A typical 9-5 job might not be a good fit for you while enrolled in school. However, you may be able to get a summer job, maintain a modest lifestyle, and save most of your earnings. Alternatively, you might want to take on a free internship or clerkship position to get useful experience. However, many law firms offer summer associate programs that can boost your income too— so don't rule these positions out.
If you're pre-law, consider working during your undergraduate program or during the summer and try to save as much money as possible.
Also, you may be able to get a position with a bar preparation program or legal research company. These opportunities may not pay you in cash (though they might) but they might offer you a free bar prep program or legal research tools you can use after you graduate that are worth trading in a few hours of your time each week.
---
A typical 9-5 job might not be a good fit for you while enrolled in school. However, you may be able to get a summer job, maintain a modest lifestyle, and save most of your earnings
---
Tap into Your Network
Be sure that you stay in contact with your financial aid office and ask about any additional opportunities. There are plenty of scholarships out there; you just need to be able to find them. The alumni association for your school may also be a good source of information— it may be able to provide information about scholarships, grants, new jobs, available housing, or other info that can positively affect the bottom line.
As a student, you may have access to additional resources that can make managing your expenses easier, such as:
Student or budgeting workshops

Free (or reduced) health care and mental health services

Gyms and recreational activities sponsored by the school

Seminars, bar preparation workshops and CLEs
Economic Factors You Should Consider When Selecting a School
Law school isn't just about getting a law degree. It can help you to break through in a new career path and open new opportunities for you. Here are some of the factors that you should consider when selecting a school.
Consider Your Law School's Ranking
There is a correlation between the ranking of your school and your expected starting salary. This means that the higher your school is ranked, the higher your expected starting salary may be. The converse is also true: the lower your school is ranked, the lower your starting salary may be. You might not be able to afford a Harvard Law education, but if you attend a low-ranking school, you may not greatly enhance your earning ability. Consequently, your law degree might not be worth the associated cost.
Bar Exam Passage Rates
A key component of any good JD program is the ability to properly prepare you for the bar exam. If you don't pass the bar exam at your first attempt, you may miss out on important job opportunities and may not make what you expected during your first year out of school. Consider the bar passage rate of any school you are seriously considering.
Choose The Best Value Law School, Not Just The Best Price
It's also important to consider the overall value that your education provides. It's not enough to ask "How much does law school cost?" You need to consider what value it brings to you. If you pay a lot of money to get another degree that doesn't have a large impact on your life, this may not be the best option for you. Only 23% of law school graduates say that their education was worth the cost. Many graduates may emerge in a weak market and may not be able to land a legal job right away.
For these reasons, it is important to carefully assess the value that different schools offer. Are there factors that may make one school more attractive than another? Do they offer programs such as:
Internships and externships

Career services assistance

Student lawyer programs

Clinics

Practical skills coaching

Journals or programs for specific areas of the law
Furthermore, it's not only important to consider the cost of school; you should consider how close the school connects to your career goals. For example, if you are considering international law, you might consider Emory University, which ranks number 1 as the best global university.
Additionally, there are many good schools that cost about $25,000 a year that you might consider.
---
It's not enough to ask "How much does law school cost?" You need to consider what value it brings to you
---
Employment Assistance
You chose this route so that you can ultimately get a job in the legal sector. Therefore, the degree to which the school will help launch your career is an important factor. Some colleges have a long history of getting corporate law firms to hire their graduates, while others may not. These law students may be able to emerge from a debt-ridden experience into a high-paying job where they can afford to pay off their student loans. Consider the post-graduation job placement rate and the average starting salary for graduates when choosing between schools.
Work Restrictions
If you are a rare breed who can handle working while attending school, you may not want to attend a school that limits the number of hours you can work. You can also check if there is some type of waiver for this restriction, such as if you have children or need work for economic reasons.
Part-Time Law School Programs
While many students choose to go full time into law school immediately after acquiring their bachelor's degree, others may have taken a break from school, started a family, or are working full-time. For these individuals, a more sensible part-time program may be a better fit than a demanding full-time schedule.
Public Interest Incentives
While the Public Service Loan Forgiveness Program is often cited as an incentive for students to go to less lucrative policy and public service jobs, there are steps that the government has considered that would eliminate this program. Moreover, 99% of processed applications for this program are rejected, so this may not be a program worth hedging your bet on.
Some schools recognize these limitations and offer their own public interest incentives for students looking into this career path. According to the American Bar Association (ABA), over 100 law schools offer loan repayment assistance programs. With these programs, the school makes loan repayments for you while you are employed in the public sector.
Frequently Asked Questions
How much do lawyers make right out of law school?
According to data gathered and published by PayScale, an entry-level attorney makes an average annual salary of $59,121. However, ZipRecruiter's data suggests that the average entry-level lawyer salary is a bit lower at $47,318. Ultimately, this can vary depending on the specific legal field you work in or the state in which you practice.
What is the cheapest law school?
When comparing the average costs of legal programs in American universities, the schools that are commonly ranked among the most affordable are the University of Arkansas, the University of Alabama, and the University of Mississippi. Brigham Young University (BYU) is also very affordable if you are a member of The Church of Jesus Christ of Latter-Day Saints.
Is it worth going to law school?
Absolutely! If you're an intelligent person who's interested in pursuing a rewarding and stable career, law school is a fantastic decision with many benefits. It's not uncommon for law school graduates to move into careers with six-figure salaries.
Is 35 too old for law school?
Not necessarily! While it can be much more difficult to invest the money and time towards law school in your 30's — especially if you already have a career or a family — it's still entirely within your reach to achieve a rewarding legal career. However, it's not a good idea to wait much longer than this, so you should decide sooner rather than later.
Conclusion
As you can see, there's a lot that goes into the total cost of going to law school (especially if it's one of the T14 law schools). It's important to consider various factors that may affect the specific value you'll receive from different options. Don't just consider the cost of tuition and fees— consider your employability and what each JD program offers you. Then, consider making lifestyle changes that will make this period of your life more affordable and buckle down so you can maintain good grades and open yourself to greater financial assistance.
---
Don't just consider the cost of tuition and fees— consider your employability and what each JD program offers you. Then, consider making lifestyle changes that will make this period of your life more affordable
---
Compare the Best LSAT Prep Courses!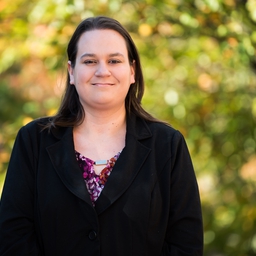 Valerie Keene is an experienced lawyer and legal writer. Valerie's litigation successes have included wins for cases involving contract disputes, real property disputes, and consumer issues. She has also assisted countless families with estate planning, guardianship issues, divorce and other family law matters. She provides clients with solid legal advice and representation.