Passing the Law School Admissions Test (LSAT) is a tough endeavor. It's a standardized test takes a lot of work! Unfortunately, it can take a lot of money as well. But what if you can't afford a fancy prep course when preparing? Well, you'll be pleased to know you still have options.
Tutoring can be much cheaper than a full-blown LSAT prep course. While courses can cost as much as $4000, tutoring tends to be a great deal more affordable. With that in mind, I've assembled a list of the top LSAT tutors in the business.
So check out our picks below for the best LSAT tutors currently available!

#1 LSATMax Tutoring



Highly Qualified Instructors:
Every instructor hired by LSATMax is a top scorer on the LSAT exam (99
th
percentile to be specific). As a result, you'll always be learning from someone who has proven — in the most reliable and tangible way possible — that their methods work. On top of that, each tutor works one on one with you to assist with your own unique requirements so you can boost your LSAT score as well!

Convenient Tutoring:
These LSAT tutoring sessions are offered both over the phone and via video conference. This gives you a great deal of freedom when scheduling sessions; the only limit is your time. Tutors will even work with you to find the best possible time for your study sessions. That way, you'll never have to stress out about scheduling conflicts!

Free LSAT Prep Materials:
In addition to their tutoring, LSATMax also offers free prep materials. These include a
practice test
and
logic games
to help sharpen your logical reasoning skills. Using these with your tutoring will supplement your knowledge in an extremely effective way.

Expensive:

Unfortunately, there is one big downside to LSATMax. Because of its high quality, it is the most expensive course on the list. That can be tough for law students who are learning on a budget, so keep an eye out for any

discounts

!
Bottom Line
LSATMax is at the top of this list for a reason. Their tutoring is extremely effective and only taught by the best of the best. When you work with these tutors, you can be assured you're in good hands. Accept no substitutes!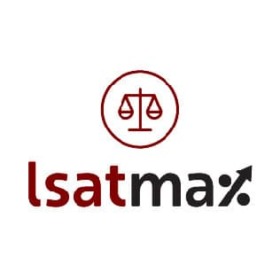 Save up to $2,700 on LSATMax Tutoring
uses today
Last Used: 2 days ago
---
#2 Varsity Tutors LSAT Tutoring



In Home Tutoring:
Unlike other companies, Varsity Tutors offers in-home private tutors (based on availability). This creates a more personal and effective connection between student and teacher. Plus, it's much more convenient than working with someone online. Because of that, you'll find yourself making less mistakes and learning far faster than you would elsewhere!

Test Taking Strategies:
Varsity Tutors don't just teach you the content of the exam. They also teach you valuable strategies for the test itself. One example of this is the way their practice tests are designed to force you to streamline your answering process to finish on time. By working through these exams with you, the tutor will ensure that you develop essential test taking strategies.

LSAT Scholarship:
In addition to their private tutoring, Varsity Tutors offers a
$200 LSAT scholarship
every month. This can be extremely helpful in mitigating the costs for the exam or any prep courses you take. Plus the essay you're required to write for it is similar to the writing style required on the official LSAT, so this can be seen as further test prep!

No Extra Materials:

One of the few downsides to this service is that they don't offer any extra materials, such as textbooks or flashcards. However, they aren't strictly required in this style of teaching. Also, tutors will have study plans and practice sheets for you to work on as you prepare. It may not have all the bonuses of other companies, but Varsity Tutors will still help you pass.
Bottom Line
Varsity Tutors is an extremely strong choice for LSAT prep. Their tutors will match your schedule and teach not only test content, but how to handle the test format. Basically, you can rest assured that you're in good hands when you work with Varsity Tutors!
---
#3 Tutor the People LSAT Tutors



Personal Academic Strategist:
A major selling point for Tutor the People is their usage of academic strategists. These experts help you create an exam and application timeline for studying as soon as you enroll in one of their tutoring packages. This will allow you to plot out a course that works best with your learning style. On top of that, they'll stick with you through the whole tutoring process and help you tweak your plan as you go.

Law School Application Help:
This tutoring service also assists students with the application process for law school. As a result, you'll find yourself working with a team of people dedicated to getting you accepted at the law school of your dreams. With Tutor the People in your corner, it'll become impossible to fail.

Group Tutoring:
In addition to private LSAT tutors, Tutor the People also offers group tutoring sessions. This creates more of a classroom approach that still focuses on individual needs. Working with others helps develop more effective learning strategies as everyone depends on each other. Because of that Tutor the People knows not to ignore such a useful approach to LSAT study!

Limited Hours:

Tutor the People is intended to be supplementary to other courses. This can be seen in how limited their hourly options are. Currently they are only priced up thirty six total hours of studying, although you can

contact them

in order to create your own custom plan.
Bottom Line
Tutor the People is an excellent choice for studying. Currently, they're the only company on this list to allow for group studying as well as admissions assistance. Make sure to check them out for yourself.
---
#4 Chegg LSAT Tutoring



24/7 Tutoring:
Chegg's major selling point is their 24/7 tutoring program. At any time of day, you can sign up and have a session with an experienced tutor. This is not only useful for different time zones, but also for people who keep late hours or are having late night/early morning study sessions. No matter what time it is, you can get the academic help you need!

Tutors By Subject:
Another big selling point for Chegg is in how their tutors are compartmentalized. Tutors are experts in specific subjects, rather than just proficient in many. That means that whenever you are working you can rest assured you are learning from someone who has mastered the materials. Plus, this allows you to learn from a wide range of people rather than just be limited to one teacher.

Flexible Sessions:
Sessions with Chegg tutors are as long as you need them to be. If you only want help with one LSAT question, you can dip into a quick tutoring session and learn what you need. However, if you want to settle down for a multi hour session instead, that's also available!

No Long Term Tutoring:

As of right now, Chegg doesn't offer long term study plans. Instead, they focus on individual sessions according to their students' needs. You could emulate the experience by scheduling sessions with the same tutor over a long period of time— but it isn't quite the same.
Bottom Line
Chegg tutoring works best when supplementing other learning styles. Private LSAT tutoring is fairly inexpensive, so it can be easily combined with a review course to make an effective study routine. As a result, you'll find yourself with solid all-around learning!
---
LSAT Tutoring FAQs
How much does an LSAT tutor cost?
The price for an LSAT tutor can vary depending on where you look and what level of expertise they provide. For the most part, tutors charge an hourly rate, with qualified instructors charging anywhere between $50 to $100 an hour. However, many online LSAT review courses also provide tutoring packages that can be added onto their standard prep courses.
Does LSAT tutoring help?
Absolutely! Although some students can get all the information they need by consulting an LSAT prep book, the vast majority of students can greatly benefit from the assistance of a tutor. In fact, this is one of the best ways to ensure that you earn the highest possible LSAT score and gain admission into your first choice law school. Another way is getting law school admissions consulting to ensure you get into a top law school.
How do I choose an LSAT tutor?
If you're looking for an in-person tutor, you're going to want to choose based on location and availability. When looking for an online LSAT tutor, these two issues are no longer relevant, so you'll instead want to focus on their credentials and testimonials from former students. Price can also be a motivating factor, but you really shouldn't skimp on a high-quality education.
What is the best LSAT prep course?
Currently, LSATMax is the best online LSAT review course on the market. This is because they offer the most powerful adaptive learning technology, have a guarantee to increase students' LSAT scores, and come with a huge volume of practice questions, flashcards, and other study materials for a reasonable price.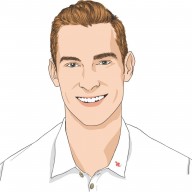 Bryce Welker is an unstoppable force in the worlds of business and education. He's a dynamic speaker, expert blogger, and a regular contributor to top-tier publications like Forbes, Inc.com, Business.com, and AccountingToday.com. With a proven track record of founding over 20 innovative test prep websites, Bryce has helped countless students and professionals pass their certification exams and achieve their dreams. Whether you're seeking career advancement or educational success, Bryce Welker is the ultimate guide to help you get there.