If you have ever wanted to practice law, or dreamed of arguing a case in court or reenacting your favorite scenes from a crime drama, you may have considered whether you should become a lawyer. 
Becoming a lawyer is a tough road, but many people find a legal career challenging and rewarding, giving them a great sense of fulfillment. 
But before you rush out to complete law school applications, it's important that you understand what is expected of law students and what you can expect when actually practicing law. 
Here are some of the most common questions and answers about becoming a lawyer!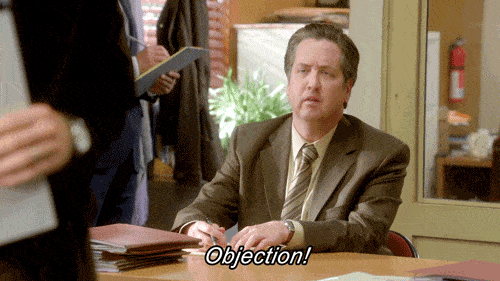 Is It Hard to Become a Lawyer? What Are the Educational Requirements? 
Generally speaking, you need to complete a four-year undergraduate course of study from an accredited university. You'll need your degree or be on track to obtain it in order to apply for law school and be considered for enrollment. 
When you apply, law schools will consider your overall G.P.A., your letters of recommendation, and your personal statement. They will also consider your score on the Law School Admissions Test (LSAT). 
Many legal colleges now also consider scores from the Graduate Records Examination (GRE), including Harvard, Columbia, and BYU.1 Alternatively, some schools offer their own proprietary admissions test and consider this score along with other criteria.
Other Requirements to Become a Lawyer
To become a lawyer in most states, you will need to obtain a law degree from an ABA approved law school. It generally takes three years to complete most full-time law school programs. Then, you'll need to pass the bar exam, although many states also require you to pass a separate ethics exam. Finally, you must complete a background and character check— then you can start working as a lawyer!
---
See the Top LSAT Review Courses
Blueprint LSAT Prep Course ◄◄ Best Overall LSAT Review Course
LSATMax LSAT Review Course  ◄◄ Higher LSAT Score Guarantee +  
The Princeton Review LSAT Review Course ◄◄ Quality Study Materials
---
How Much Will a Law Degree Cost? (and Is Becoming a Lawyer Worth It?)
The potential cost of law school varies considerably. It's based on a number of factors: where you attend law school, whether you're an out-of-state student, and whether the school is private or public. According to U.S. News, the average annual tuition and fees at a private law school was $49,548, with a low of $21,095 and a high of $72,645.2 The average public, annual in-state tuition and fees was $28,264, with a low of $13,134 and a high of $63,200.2 The average out-of-state annual tuition and fees was $41,726.2
This is just the cost for tuition and fees and does not include other expenses you are likely to incur during your time as a law student, such as:
Room and board

Additional funds to pay your living expenses

Books

Technology needs

Testing fees

Application fees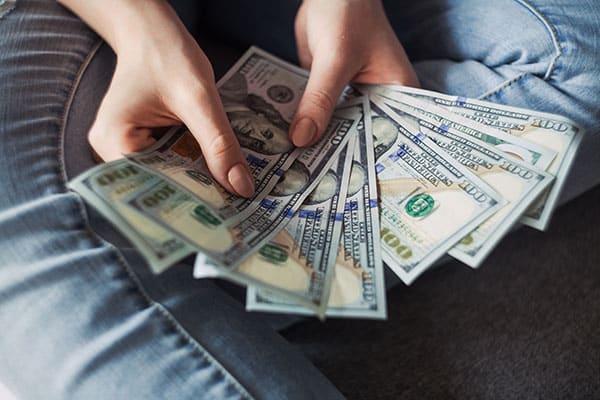 What Is the Average Salary for a Lawyer? 
Out of 181 ranked law schools that reported the median private sector salary for their 2018 class, the median salary was $75,000.2 However, there was a lot of fluctuation in these numbers, with some salaries starting at $50,000 while others started at $190,000.2 Less than 15% of law schools that reported median private sector salaries had salaries at or above $150,000.2
The median public sector salaries were much lower with an average of $58,000, a low of $42,000 and a high of $74,000.2 Students who went to more prestigious schools tended to have a higher starting salary than those who went to schools that were not ranked as high. 
The U.S. Bureau of Labor Statistics reports that the average lawyer salary is $145,300.3 But you should keep something in mind before getting excited about these numbers:
It's important to remember that these are just average salaries. Some lawyers make millions of dollars a year which skews the number higher. However, many attorneys make much less than six figures a year. 
The potential salary you could earn depends on a number of factors. The most important factor is the type of law you go into, with corporate law or intellectual property law jobs often paying higher than family law jobs. Further, your salary may depend on the size of law firm you work at; smaller law firms often yield smaller salaries. At many firms however, if you become a partner your salary will likely increase— but you may also have to buy in to become a business owner.
It is important that you carefully consider how much it will cost for you to attend law school and what your salary will likely be. This will help you determine if it is a good investment.
---
"It's important to remember that these are just average salaries. Some lawyers make millions of dollars a year which skews the number higher. However, many attorneys make much less than six figures a year."
---
How Do I Pay for Law School?
There are various ways that you can potentially pay for law school. However, understand that some types of academic financial assistance, like grants or work study positions, aren't generally available for law students.
This means that the primary form of payment for many students is through loans, their own funds, or scholarships. Having a high LSAT score can help boost your chances of a scholarship. Additionally, some private schools offer steep tuition discounts to recruit students. Some schools even offer loan assistance programs to encourage students to enter the public sector.
What Are Projected Job Market Trends for Lawyers?
According to the U.S. Bureau of Labor Statistics, employment of lawyers is expected to grow 4% from 2019 to 2029, on pace with the growth for all occupations.4 Every year, there are more students that graduated law school than there are jobs available.
There is currently a trend toward outsourcing routine legal work to paralegals in order to save money. These professionals are paid less and don't have the same legal education background as lawyers. Additionally, people who do not want to pay the traditionally high hourly rates of lawyers are increasingly turning to alternatives for the delivery of legal services. This includes using legal document websites or preparing their own contracts. Large corporations sometimes hire their own in-house legal teams and pay lower salaries than they would if they hired outside legal assistance.
These trends are pushing most lawyers to seek employment in other industries, such as healthcare, insurance, finance, and information services. Some lawyers work in other industries where legal expertise is valuable but not required. These include managerial, business, and administrative positions with real estate companies, government agencies, or banks.
---
Get Discounts On LSAT Review Courses!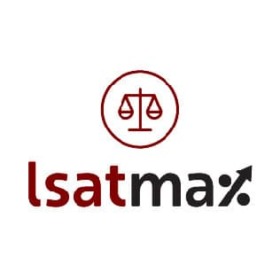 Save up to $2,700 on LSATMax Tutoring
uses today
Last Used: 13 hours ago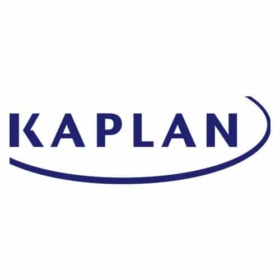 Get $240 Off Kaplan LSAT Live Online Course
36 uses today
Last Used: 1 days ago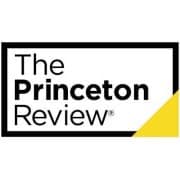 Weekly Deals- Save on Princeton Review LSAT Courses
uses today
Last Used: 5 days ago
View More
---
---
"Some lawyers work in other industries where legal expertise is valuable but not required. These include managerial, business, and administrative positions with real estate companies, government agencies, or banks. "
---
What Is a Good Age to Go to Law School?
There are two general philosophies that can provide an answer to this question.
The first is to attend law school when everyone else does. Many students go straight from undergraduate school to law school. Since you haven't taken any time away from school, you're used to the routine and the lifestyle of being a student. You may have a better idea about what to expect and the demands.
The other philosophy is to wait until you are older to go to law school. With this strategy, you may appreciate moving into the legal profession after years out of an educational environment. You are likely more mature and can take the commitment seriously. It is also more likely to be the path you want to take since you are older and have thought through your life goals.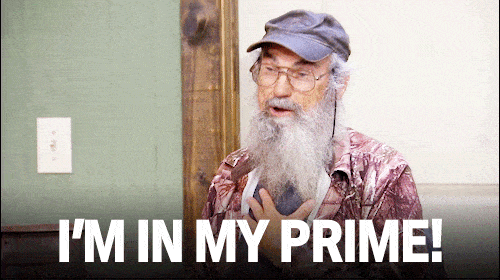 Is 50 Too Old for Law School?
Probably not! Many people have a career change later in their lives. They may grow tired of their old career or simply feel motivated to work in a different industry.
However, going back to school at 50 does raise some additional concerns than going to school when you are younger. For example, it may be difficult (though not impossible) to transition back into an academic environment after being away from one for so long. You may also feel more tired or have health problems that may make it more difficult to keep up. However, you likely will have strong motivation to take your studies seriously.
Perhaps the most important consideration is whether going back to law school at this time in your life will pay off in the long run. You'll need to consider the number of working years you have left and how much increased earnings per year you will experience. You then need to consider whether this amount is more than the cost of tuition and fees, plus the cost of borrowing like interest.
What Score Is Good on the LSAT?
The average score on the LSAT is about 150, so technically anything above average could be considered "good."5 However, if you want a chance at academic scholarships based on your LSAT score or want to get into a more competitive program, you will want a higher score. The best law schools have median scores above 170.6
What Is the Hardest Year of Law School?
While everyone has their own unique opinion on this question, each year presents its own unique challenges. Here is what you can expect and why one year might be harder for you than another:
First Year
The first year of law school is often very rigorous. You are thrown into a highly competitive environment and expected to do more work for each course than you probably ever had to do. You'll also learn that there are systems on how to take notes and prepare for exams.
Many law school professors treat the first year as a rite of passage, perhaps making you stand up and recite the facts of a case. Sadly, many students buckle under the pressure of the first year of law school and drop out.
Essentially, this might be your hardest year of law school if you have a difficult time performing under pressure. But if not, you should be okay!
---
"Many law school professors treat the first year as a rite of passage, perhaps making you stand up and recite the facts of a case. Sadly, many students buckle under the pressure of the first year of law school and drop out."
---
Second Year
During your second year, you have more choices about which types of courses you want to take. This may make things easier or harder for you. Also, you may be working on an academic journal or in a clinic, so you might have more responsibilities this year than last year.
So if you tend to be indecisive, this could be the hardest year in your law school journey. But if you can easily make up your mind, it won't be that bad!
Third Year
During your third year, you may start worrying about passing the bar exam and lining up a job if you haven't done so already. This means that you are dealing with potential pressures on top of your rigorous course load.
For your third year, it might be the hardest if you plan on taking the bar exam right after graduation. But taking a little more time to decompress and prepare can make this easier.
How Are Law School Classes Taught?
While there are a variety of methods that law school professors may use, one of the overarching principles that law school teaches is the Socratic method. This involves the teacher asking a question to the class and expecting students to provide insightful answers.
Some law school professors may only lecture and never ask questions. On the other hand, some professors may offer practical labs. These may cover subjects such as writing legal documents or clinic work— in which you meet with real clients and prepare cases.
When selecting your classes, you might want to consider the professor's known teaching style and whether this matches your learning style. A great resource for this is the website Rate My Professors.
Is Medical School Harder than Law School?
Different people tend to pursue careers in med school than those in law school pursuing the legal profession. Med school and law school both have rigorous educational curriculums that students must complete in order to get to the next level. However, medical school tends to deal with more hard sciences and mathematics while law school focuses more on written and oral advocacy. The potential difficulty of medical school or law school will largely have to do with the applicant's natural abilities and aptitude.
What Can I Do to Prepare for Law School?
If you have read all the information above and aren't too intimidated to move forward, there are several things that you can do to prepare for law school. If you're still in school, you should concentrate on maintaining a high GPA; this will be strongly considered when you apply to law schools. You may also want to take courses in politics, oral communication, and writing.
Give yourself at least six months to prepare for the LSAT. After all, the score you earn can have a direct impact on whether you are accepted into law school and what type of financial assistance you are provided.
There are plenty of study materials available that can help you increase your score, as well as guided programs that can walk you through each major type of problem and how to approach it. Private tutors are also available online or in-person; they can be incredibly helpful if you struggle to understand some concepts.
Finally, if you know anyone in law school or a lawyer, you might want to ask them questions about their experience and what they recommend. If you do all that, you should be ready to CRUSH the LSAT and start your journey as a law student!
COMPARE THE BEST LSAT REVIEW COURSES
Sources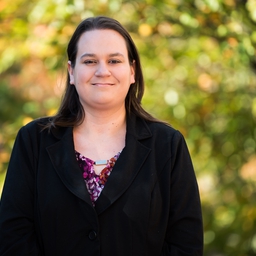 Valerie Keene is an experienced lawyer and legal writer. Valerie's litigation successes have included wins for cases involving contract disputes, real property disputes, and consumer issues. She has also assisted countless families with estate planning, guardianship issues, divorce and other family law matters. She provides clients with solid legal advice and representation.