If you are considering going to law school, taking the LSAT is a given. Perhaps the most important test that you will take up to this point in your life is on the horizon. Knowing how to study for the LSAT and what to expect can help you be ready for everything the exam throws at you.
Below, I've answered some of the most important questions students should be asking.
---
See the Top LSAT Review Courses
Blueprint LSAT Prep Course ◄◄ Best Overall LSAT Review Course
LSATMax LSAT Review Course  ◄◄ Higher LSAT Score Guarantee +  
The Princeton Review LSAT Review Course ◄◄ Quality Study Materials
---

What Does the LSAT Consist Of?
The LSAT consists of the following six sections:
1 & 2. Logical Reasoning
There are two logical reasoning sections that account for 50% of your total score. Each section has 24-26 multiple-choice questions and takes approximately 35 minutes to complete. This section tests your ability to analyze and evaluate arguments, an important skill for any lawyer. Furthermore, you will also need to be able to apply logic to abstract concepts, find important information within a text, and determine main points in arguments. In these sections, you will be required to read short reading passages and then answer a question about each one.
3. Reading Comprehension
This section consists of approximately 27 multiple-choice questions with 35 minutes allotted for it. It accounts for 27% of your total score. You will read four reading passages: three passages written by one author and a passage in which two authors discuss the same topic. Essentially, the reading comprehension section tests your ability to understand the structure, purpose, main ideas, and points of view included in dense, scholarly content.
4. Logic Games
This section makes up 23% of your total score and is often the most challenging for test takers. It consists of four logic games with 4-7 multiple-choice questions for each logic game. You have 35 minutes to complete this section.
Logic games test your ability to discern systems of order, use analytical reasoning skills, make deductions, determine relationships between concepts, and apply logic.
5. Experimental Section
The LSAT contains an experimental section, which may be another logical reasoning, reading comprehension, or logic games section. This section is unscored and takes 35 minutes to complete. It helps the LSAT makers determine how questions will perform on future LSAT exams.
6. Writing Section
The writing section is sent to law schools along with your LSAT score, but it is not scored. This section also takes 35 minutes and tests your ability to form and support an argument based on the facts that you are given and your writing skills.
---

How Is the LSAT Scored?
Test scores for the LSAT are between 120 and 180. There are approximately 100 questions in each test; each question counts for one point of your raw score. The raw score is converted to fit within the 120-180 scale.
---
How Long Does the LSAT Take?
The LSAT consists of six sections, each of which is 35 minutes. This adds up to a total of 210 minutes (3 ½ hours). There is a 15-minute break after the third section. However, you must arrive early to verify your identity and complete preliminary information.
---
How Long Do I Need to Prepare for the LSAT?
How long you need to prepare for the LSAT depends on a number of specific factors, such as:
What is your current score?

What do you want your score to be?

How long do you have before applying to law school?

How much time do you have to devote to studying each week?

Do you have other responsibilities that take your time, such as college, work or family responsibilities?

How long does it take you to master complex information?
Ultimately, you should be prepared to devote at least 150 hours into LSAT prep. However, your individual circumstances may impact how many months you actually have to study and how many hours you have each week to devote to this task. Some people know well ahead of time that they plan to attend law school and may have a year to study. Others may start studying a month before the test. A good rule of thumb is to devote 20-25 hours per week of study time over a three-month period for a total of 150 to 300 hours of preparation time.
---
Learn More About The LSAT Exam
---

What Is a "Good" LSAT Score?
With the possibility of a score as low as 120 and as high as 180, the average score is 150. Some would consider anything above average as "good." However, the concept of a "good" LSAT score is relative. What would be a good score at one school may be below average at another.
Hence, individuals who are looking to get into a top law school should plan on having a score well above 160, which is approximately in the 82% percentile.
---
What is the Best Way to Study for the LSAT?
The best way to study for the LSAT is to take practice tests. The Law School Admission Council releases previously administered LSAT exams sometimes referred to as "PrepTests." These are actual exams that other law school candidates took; the scores linked from them were used in making admission decisions. Hence, these are readily available for students to use as study materials.
However, it is unlikely that it will be helpful for students to take tests without any kind of feedback in between them. A key preparation strategy consists of the following:
Take a previous exam under timed conditions to get a baseline score

Learn the structure of the test, strategies for tackling each section, and how to quickly answer questions

Study for each section

Take another practice exam

Review the questions you got right and wrong and why you got them wrong

Learn how to approach similar questions to the ones that you got wrong

Isolate the areas where you can use the most improvement

Review those areas

Take another practice exam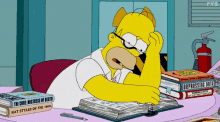 Continue this process until you have studied for a sufficient amount of time. Ultimately, if you spend adequate time working through previous tests, you will become more familiar with the test format. Furthermore, you will also develop your analytical and reasoning skills, which leads to a higher score.
---
What Are My Options for Studying for the LSAT?
You have several options available for preparing for the LSAT, including the following:
Self-study – One way to prepare for the LSAT is to study at home and at your own pace. You can study this way by purchasing or borrowing LSAT prep books.
Preparation course – Alternatively, you can purchase and participate in an LSAT preparation course. There are usually options for in-person classes, as well as online classes.
Private tutoring – Finally, you can hire a private tutor to work with you one-on-one or in a small group.
You may also choose a combination of these options, such as working some on your own and then later hiring a private tutor once you have determined the areas you need to work on. There is not usually a perfect way to prepare for the LSAT. Everyone has a different learning strategy, so it is important to consider how you learn and what method will be the most effective.
---

Should I Pay for an LSAT Prep Course?
While the price may vary, an average LSAT prep course costs around $1,500. While this may seem like a lot of money, a higher LSAT score can translate into acceptance into better law schools and being approved for merit scholarships, so the investment may pay for itself. Additionally, some LSAT prep courses offer a guarantee of a certain number of points (like 10) or offer a second course for free.
However, taking a prep course does not necessarily mean that you will make a higher score than you would if you prepared on your own. Some students find these courses cost-prohibitive. Others may struggle with a one-size-fits-all approach to preparation. For these students, there are several budget-friendly options to study for the LSAT. 
Ultimately, the decision on whether you take a commercial prep course depends on your learning style, the conditions that will assist you prepare for the test, and your own resources to pay for and devote time to the course.
---
Get Discounts On LSAT Review Courses!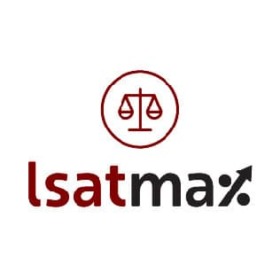 Save up to $2,700 on LSATMax Tutoring
uses today
Last Used: 13 hours ago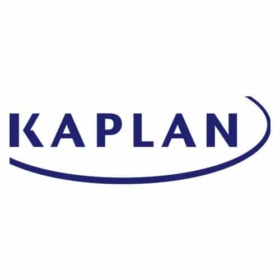 Get $240 Off Kaplan LSAT Live Online Course
36 uses today
Last Used: 1 days ago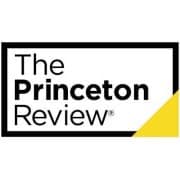 Weekly Deals- Save on Princeton Review LSAT Courses
uses today
Last Used: 5 days ago
View More
---
What Should I Ask When Considering an LSAT Prep Course?
Because this is an important investment, it is important to gather as much information about the course as possible before agreeing to take one. Some questions you may want to ask include:
How much does the course cost?

Is the course live or online?

Has anyone you know recently taken the course and what is their opinion on it?

Who is the instructor and what are their credentials?

Does the course align with your learning and studying style?

How much time are you expected to study outside the course?

Is there a score increase guarantee and what are its terms?

Will taking a prep course make you more accountable and disciplined by requiring you to devote a certain amount of time to the test each week?

What do I get with my course?

Are there different course packages and what comes with each one?

Are there diagnostic tools to determine areas where I need to improve?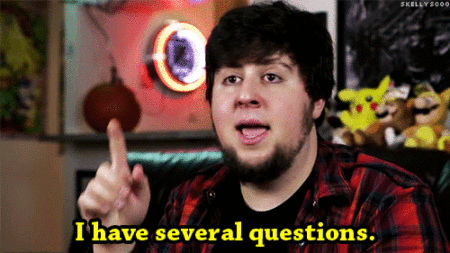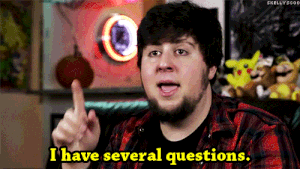 ---
That Comes with My LSAT Prep Course?
Each LSAT prep course is different, so it's important to carefully consider what is offered with each program that you are considering. Read the large and fine print for each of these courses. Most courses will provide you with access to a number of official LSAT tests and questions and many hours of educational materials.
Some other things that a prep course may provide include:
Videos and audio files to help prepare for the test

Webinar-based or video-based learning

In-person or online options to learn

Recommendations of highly effective strategies for each section to improve your score

Detailed explanations of each question type and how to arrive at the correct answer

Diagnostic tools to determine areas where you need to improve

Computerized grading that gives you information about the areas that you should focus on

Access to an instructor who can answer personalized questions and provide individualized feedback regarding your test performance

Access to private tutoring options that can help you focus on your personal needs and create an individualized study schedule based on the areas you need to focus on
---

Are There Any Free LSAT Prep Courses?
Yes! The LSAC provides free sample LSATs and free questions. Furthermore, you can also find free LSAT practice tests online. Some companies also offer free online LSAT courses like Khan Academy, who've partnered with LSAC to offer a free online LSAT course. Libraries may have test preparation books and other materials that you can check out for free. If you know someone who recently attended law school, you could also ask if they still have any of their test preparation books.
---
Is There Anything that I Should Avoid in My LSAT Preparation?
While the stakes are high with the LSAT, it is important not to psych yourself out. Try not to convince yourself that you're a "bad test taker." The LSAT is a teachable test; there are many resources available to help you, so do not get discouraged.
Avoid using materials that have "model LSAT questions." There are ample materials with actual LSAT questions, so you don't have to use fake questions.
If possible, try to avoid taking the LSAT at the last minute. Try to give yourself at least three months to review, since this is easier to digest than trying to cram within a month's time of the test. Also, avoid cramming the day before the test.
Finally, don't skip breakfast on test day, and don't stay up late studying. The typical eat a good breakfast and get a good night's sleep advice also applies to the LSAT.
---

How Many Times Should I Take the LSAT?
Because there is so much preparation that goes into taking the LSAT, ideally you will only take the exam once. You should take the test when you feel prepared to submit this score to the schools of your choice. You can practice with PrepTests to see how your score changes over time without it being part of a record that is later sent to laws schools. LSAT scores are averaged, so lower scores bring down higher ones.
Well, I hope these LSAT tips have helped and have given you an idea about what to expect for the exam. The key to a good score is consistent studying. You can learn more about LSAT prep options, including the best online LSAT prep courses to help you crush the LSAT !
Compare the Best LSAT Prep Courses!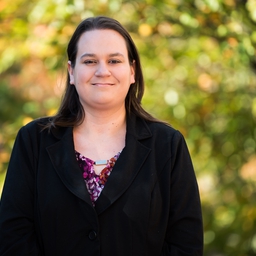 Valerie Keene is an experienced lawyer and legal writer. Valerie's litigation successes have included wins for cases involving contract disputes, real property disputes, and consumer issues. She has also assisted countless families with estate planning, guardianship issues, divorce and other family law matters. She provides clients with solid legal advice and representation.