RATING: ★★★★★
Alpha Score LSAT has been around since 2003 and has an excellent track record of helping students score high on the LSAT. Their straightforward HD video lectures teach students effective strategies for tackling notoriously tricky questions and logic games by using actual LSAT questions.
Their self-paced, easily accessible online course is taught by experienced LSAT instructors and definitely gives you the best bang for your buck as it is the most affordable comprehensive LSAT prep course on the market.
How do you rate Alpha Score LSAT Review?
PROS
1. Engaging and Fun Course
Students report that Alpha Score makes studying for the LSAT both convenient and fun. The animations and careful explanations by a young and energetic instructor help students understand how the test makers think, so students know why certain answers are right or wrong. The videos cut straight to the chase and provide students with specific skills and strategies to solve even the most challenging problems.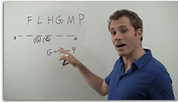 2. Personalized Help from Experienced Instructors
Alpha Score prides itself in providing students with one-on-one help in addition to the clear and comprehensive video lectures taught by experienced LSAT instructors. Students can ask for additional help and customized assignments to improve weak areas and receive personal guidance from tutors if they are looking for a more significant boost in their LSAT score.
3. Effective Test Taking Strategies
Alpha Score sets students up for success by breaking tricky questions down into basic parts and giving students step by step instructions to solve each question quickly and correctly. The videos help students learn at their own pace and gain confidence while they practice the different types of LSAT questions.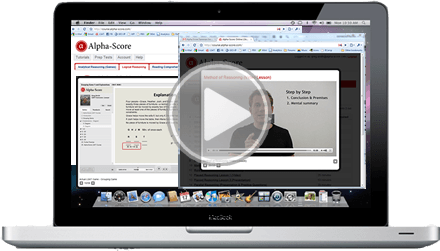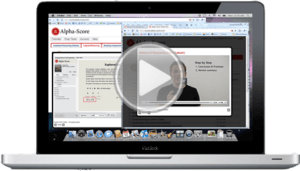 4. Ability to Speed Up or Slow Down Lectures
One great feature is the ability to listen to a video lecture in less time by speeding it up. You can listen to the lecture at 1.5x or 2x the original speed, or slow it down to half the pace if you are trying to take notes or digest the material more slowly.
5. Free Trial of Logic Games Course
If you provide your email and set up an account, you can try out the Logic Games Course (priced at $189) for free. You'll get an overview of the course features and layout and a chance to watch several introductory video lessons on tackling LSAT logic games. You'll also get a glimpse of the interactive discussion board.
6. Price
Alpha Score's prep course offers the best value for the money, as it costs several hundred dollars less than its competitors' courses. Although it lacks the brand-recognition of some of the other test prep companies, this is a great choice for the budget-minded student. Alpha Score also offers installment plans. Be sure to use this coupon code. 
CONS
1. Free Trial is Limited
Although the Free Trial will give students a good idea of how the course looks once they are logged in, most features are locked until the full course is purchased. It would be helpful if students could see what the practice questions, readings and sample solutions look like.
2. No Videos for Reading Comprehension
The Reading Comprehension module of the course is a series of audio lectures accompanied by animated slides; there are no video lectures. The downloadable PDF file is also a bit grainy. In general, the Logic Games module has the highest definition videos and most polished look of the three sections, and the course would benefit from a more unified look across all three modules.
Ideal User
This is a straightforward online course aimed at students who want the convenience of studying on their own, at their own pace, and at a reasonable price. Although there is no live option, students can request personalized instruction from one of the company's experienced tutors to receive additional help.
Alpha Score is a great fit for self-motivated learners who are looking for clear explanations and effective strategies to approach the trickier problems on the LSAT. With thousands of actual LSAT problems to practice on, students who put in the time and effort will become much more proficient and confident when it comes to taking the actual exam.
My Suggestion
Although Alpha Score doesn't have the name recognition of some of the larger prep test powerhouses, it offers an impressive amount of clear and helpful instruction at at very reasonable price. Students who just want to brush up on one area have the option purchase only the videos and questions for that section, which also makes it a great add-on to other prep courses for additional practice and review.
The best value is their Complete LSAT Course ($389), however their Premium package gives students access to over 5,000 additional practice questions and 60+ official practice exams making it a great choice for students looking for a more comprehensive course. I would highly suggest to at least check out their free trial to see if this course is right for you!
Summary of Course Features
HD Video Lessons and Multimedia Tutorials
Official LSAT for Practice
More than 6,000 actual LSAT Practice Questions
Practice Quizzes
Experienced Instructors (5+ Years LSAT Teaching Experience)
Personal Instructor Assistance/Option for Tutoring
Access from Mobile Devices
Progress Tracking
Pricing
Complete LSAT Course
Price: $389
Includes: 50+ HD Video Lessons & Tutorials, 10 Official LSAT, 1000+ LSAT Practice Questions, 12-month subscription, Practice Quizzes and Assignments, In-depth Explanations, and Personal Instructor Assistance.
Premium LSAT Course
Price: $789
Includes: 50+ HD Video Lessons & Tutorials, 61 Official LSAT, 6000+ LSAT Practice Questions, 12-month subscription, Practice Quizzes and Assignments, In-depth Explanations, and Personal Instructor Assistance.
LSAT Logic Games Only
Price: $189
Includes: Complete Video Course on Analytical Reasoning (Games) Section, 98 Videos, 22 Quizzes, and 27 PDFs.
LSAT Reading Comprehension Only
Price: $99
Includes: 15 Multimedia Tutorials and 1 Download.
LSAT Logical Reasoning Only
Price: $198
Includes:9 Videos and 14 Multimedia Tutorials.
SEE THE BEST LSAT PREP COURSES
AlphaScore LSAT

Physical Location: None
Year Founded: 2010
Exams Covered: LSAT
Continuing Education: No
BBB Grade: None
Trustpilot Rating: 3.5
Social Media: Facebook, Twitter, Youtube
Contact Page: None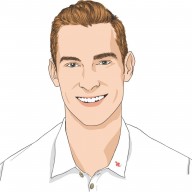 Bryce Welker is an unstoppable force in the worlds of business and education. He's a dynamic speaker, expert blogger, and a regular contributor to top-tier publications like Forbes, Inc.com, Business.com, and AccountingToday.com. With a proven track record of founding over 20 innovative test prep websites, Bryce has helped countless students and professionals pass their certification exams and achieve their dreams. Whether you're seeking career advancement or educational success, Bryce Welker is the ultimate guide to help you get there.