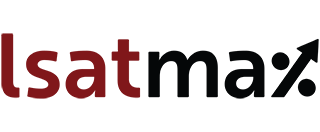 RATING: ★★★★★
Anyone interested in becoming a lawyer knows how important the LSAT is. Your score on that test goes a long way towards deciding if your chosen law school will accept your admission. That's why getting a good score is essential. Luckily, there's a great way to ensure that you perform well.
LSAT prep courses are an excellent tool to hone your legal knowledge. Completing one of these makes it much easier to increase your LSAT score. However, it can be hard to pick one with all the options at your disposal. That's why I've gone ahead and examined one of the most popular ones in the business.
Read on to see how well LSATMax prepares you for the Law School Admission Test.
Overview of LSATMax
LSATMax is a great resource for aspiring law school students who have spent a long time out of education. Thanks to their expert combination of traditional study texts and video lessons with modern education technology, you can quickly prepare for the digital LSAT while also getting ready for law school.
How do you rate LSATMax Review?
Listed below are a few of the features you can expect from LSATMax:
90 Prep Tests
Daily Office Hours
400+ Hours of Video
Personalized Support
Digital LSAT Simulator
In-Depth Answer Explanations
Detailed Analytics
---
What's Included With LSATMax
Video Lessons
Most of your studying with LSATMax will be through video lessons. Each of these has been designed in an engaging visual style. Doing so makes it easy to grab your attention and teach you everything you need to know. Plus, each lesson is available on demand. That way you can rewatch sections that you need extra help in.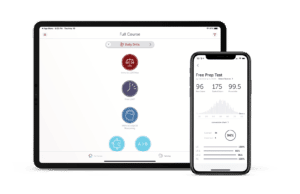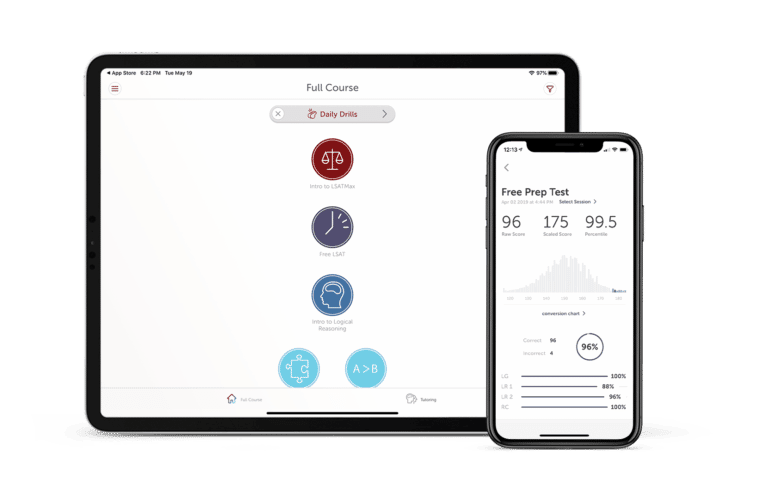 Of course, the lesson design isn't the only high point.

Each lesson is taught by a highly experienced instructor. Each teacher has scored in the 99th percentile on the LSAT and has a long career in law and teaching. This allows them to leverage their professional knowledge when designing lessons for you.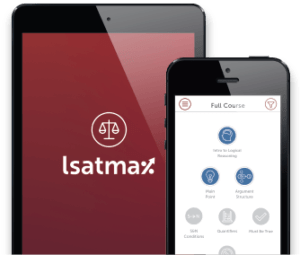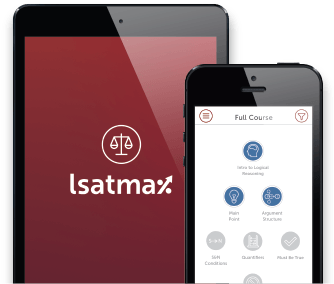 Online Community
Every LSATMax student has access to an online message board for students and teachers. This is a good resource for connecting with people and learning from your peers. Plus, you can practice your own knowledge by helping other people out with areas they're struggling with. After all, the most effective way to remember something is to teach it to someone else.
Detailed Analytics
All of your progress is tracked and analyzed as you work your way through the course. This information is then used to show you which areas you're struggling with and where you're doing well. Knowing that, it's easy to adjust your study schedule to focus on shoring up your weak points.
Of course, that's not all this is good for.
You can tell when you're ready to take the LSAT using this system. It will show you how much time you need to study to get your desired score. Once you know that, it's easy to create an effective course schedule focusing on key content areas. Completing this on time will allow you to excel on the LSAT on your own terms.
---
LSATMax Pricing
Pricing for LSATMax is dependent on 2 factors: how long you want access to the course and how much tutoring you're interested in. Longer courses with more tutoring times cost more than the quicker self study options.
The following is a detailed breakdown of the LSATMax course prices:
LSATMax 60: $595
LSATMax 180: $995
LSATMax 365: $1495
LSATMax + Intro Tutoring: $1845
LSATMax + Basic Tutoring: $3095
LSATMax + Complete Tutoring: $4695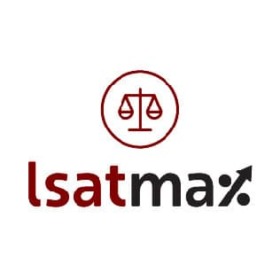 Get $2,800 Off on LSATMax + Immersive Tutoring Course
uses today
Last Used: 2 days ago
---
Pros & Cons
Every provider has a few pluses and minuses with their course. Read on to see where LSATMax excels.
Price: LSATMax's courses are far more affordable than the competition. Their most recommended course is under $1000. This is in stark contrast to other LSAT courses which can cost over $2000. Plus, this low price in no way compromises the quality of the course.
Mobile Friendly: All course content can be accessed through the LSATMax mobile app. Doing so makes it easy to take your learning on the go. Plus, you can easily slot in some study time whenever you've got a few spare minutes during the day. Thanks to that, it's easy to stay on top of your learning.
Answer Explanations: Each practice problem comes with an in-depth answer explanation. These allow you to learn from your mistakes while practicing. Plus, they're a great tool to learn how to solve problems instead of memorizing answers.
Expensive Tutoring: Tutoring is the only area where LSATMax increases their prices. You'll need to pay much more money to get even 5 hours of tutoring. Consider looking for cheaper alternatives if you really need tutoring.
---
Frequently Asked Questions
Still on the fence about this course? Consider the answers to these commonly asked questions before deciding.
Q: Does this course come with any guarantees?
A: LSATMax's courses come with a higher score guarantee. That means you'll receive a full refund if your LSAT score doesn't improve after taking this course.
Q: How long do I have access to this course?
A: It depends on which course you've enrolled in. LSATMax has courses for 60 days, 180 days, and full year.
Q: Will I have access to instructor help?
A: You'll be able to contact your instructors for help even if you don't pay for tutoring. Each teacher can be reached at their professional email or through the real-time LSATMax message board.
---
Ideal Customer
I highly recommend trying out this course if any of the following applies to you:
If you prefer online learning, this is the course for you.
If you like flexible learning, this is the course for you.
If you only want qualified teachers, this is the course for you.
If you like in person courses, this isn't the course for you.
---
Final Recommendation
LSATMax offers extremely effective courses for an affordable price. Their experienced staff and video lectures will ensure that you get the score you need. Plus, their score guarantee removes a lot of financial risk from enrollment.
So what are you waiting for? Make sure to sign up as soon as possible!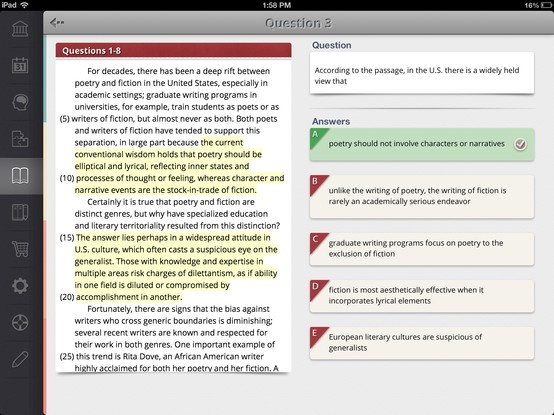 Summary of Course Features
Free app with tons of complementary resources; students can upgrade for even more helpful study materials
Whiteboard video lessons covering every question type/concept that appears on the LSAT and video explanations for individual LSAT questions
90 full-length actual LSATs from previous years – both in hardcopy and digital format in app
Free Private Tutoring session with all courses
Access to a full length practice test in the free trial
Recommended study calendar to keep you on track
Real-time analytics built into app to track progress and identify sections that require further study
Daily drills and flashcards to instill key LSAT concepts
Instructor support by phone, email and in-app message boards
Dedicated in-app message board for each individual LSAT question
All content can be downloaded to device (limited to one phone and one tablet per person) as well as accessed online from any web browser
Access video lessons online or use Apple TV/Chromecast to watch them on your TV
Hard copy materials with all lessons, homework assignments, diagnostic exams and Prep Tests
Countdown clock to day of the exam
New Flex Simulator for an authentic testing experience
LSATMax Review Course Information
| LSATMax Review | Course Features |
| --- | --- |
| 1. | Mobile App |
| 2. | Price |
| 3. | Analytic Feedback |
| 4. | Flexibility |
| 5. | Customizable Calendar |
| 6. | Dedicated Message Board For Each Topic |
---
LSATMax Review Discounts & Promo Codes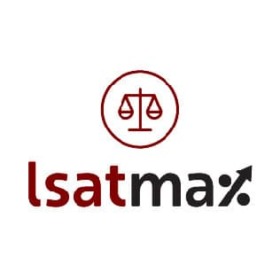 Get $2,800 Off on LSATMax + Immersive Tutoring Course
uses today
Last Used: 2 days ago
---
LsatMax

Website: Link
Physical Location: Santa Monica, CA
Year Founded: 2010
Exams Covered: LSAT, Bar
Continuing Education: No
BBB Grade: A+
Trustpilot Rating: 4.6
Social Media: Facebook, Twitter
Contact Page: Link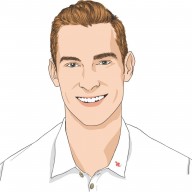 Bryce Welker is a regular contributor to Forbes, Inc.com, YEC.co and Business Insider. After graduating from San Diego State University he went on to earn his Certified Public Accountant license and created CrushTheCPAexam.com to share his knowledge and experience to help other accountants become CPAs too. As Seen On Forbes