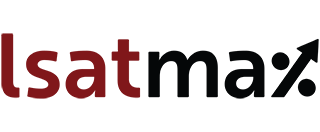 RATING: ★★★★★
LSATMax is a great resource for aspiring law school students who have spent a long time out of education. Thanks to their expert combination of traditional study texts and video lessons with modern education technology, you can quickly prepare for the digital LSAT while also getting ready for law school.
Analytic feedback that calculates your overall performance to pinpoint areas that require more study time
Guarantee of a higher score or you get your money back
#1 ranked and most downloaded Mobile App with online access and tablet-LSAT mode
Whiteboard Lessons for those that want a classroom learning environment
9,000+ practice questions and 90 full-length LSATs from previous years
Private tutoring and weekly office hours
All packages include a Free 1-hour Private Tutoring session with every course ($250 value)
Free Trial includes a full-length practice test with analytics
New Flex Simulator for an authentic testing experience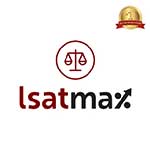 Cyber Monday Sale! +5 Hours Free Tutoring LSATmax Review Course
15 uses today
Last Used: 56 minutes ago
How do you rate LSATMax Review?
---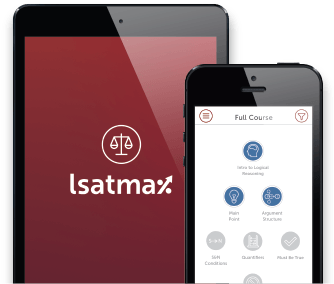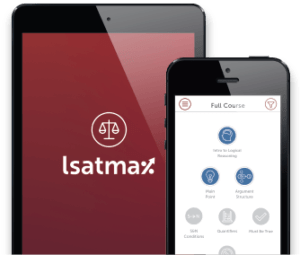 LSATMax is a great course for those who want a modern approach to the often outdated LSAT. With great mobile applications and higher score guarantees, you can work at your leisure with confidence. Analytic feedback offers a new dimension for students who need to know exactly where they stand with regard to the test.
There's a lot of value built into this course and it's relatively affordable compared to what's on the market for LSAT review courses. The Whiteboard Lessons are a great tool for those who are used to classroom learning, and it's a great piece to a larger puzzle that is the LSATMax prep tool.
PROS
1. Mobile App with Online Access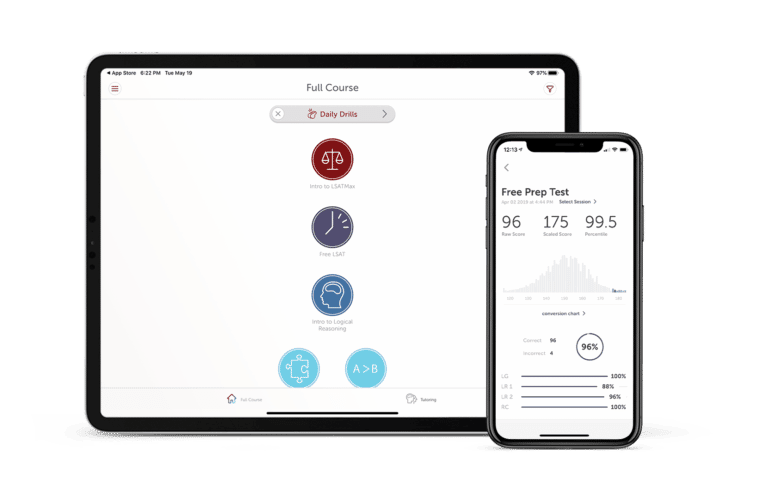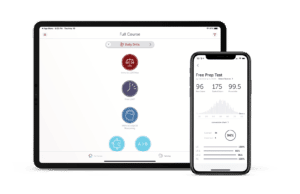 The LSATMax app is free to download in the Apple App Store, Google Play Store, and Amazon App Store, and it comes with a ton of free content. You can watch whiteboard video lessons, do daily drills, or complete Logic Games from the comfort of your dorm room, a coffee shop, or even the beach.
Here's a quick tip: you can use the app to download content to your device in advance. This way, you can watch lectures and complete practice questions when you don't have internet access, and you don't burn through your data!
One of the coolest new features LSATMax added to their Apple and Android mobile apps is the ability to practice the brand-new digital LSAT. Additionally, they offer 90 full LSATs from previous years for you to practice with on your smart device of choice.
You can also access all the course materials via LSATMax Online. There's a free trial available as well. You'll receive hard copy binders of all the course materials like lessons, homework assignments, diagnostic exams, and additional Prep Tests.
2. Price
Compared to some of its competitors, LSATMax's courses are pretty affordable; there's a nice range of packages to fit any budget. The app is free, with limited content, and you can customize your course based on how much practice you need. Courses range from $595 to just under $1,500 and from 60-365 day course access, depending on the specific package you choose.
Are you worried about fitting this LSAT review course into your budget? If so, here's some good news:
You can get immediate access to any course and split the purchase into a budget friendly payment plan over 3, 6, 12, or 18 months. Additionally, LSATMax offers a LSAC Fee Waiver Scholarship for students who qualify.
3. Analytic Feedback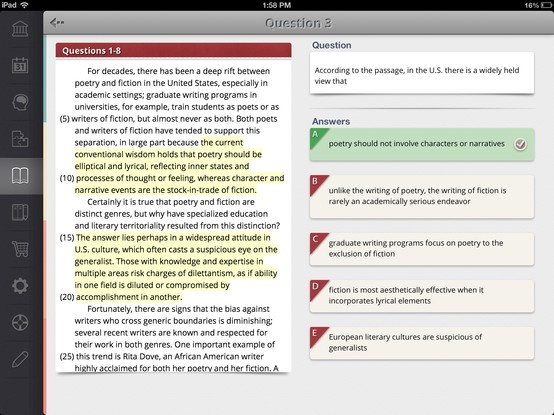 LSATMax's extremely popular mobile app calculates your overall performance in each section to pinpoint your strengths and weaknesses. This allows students to customize their study plan and concentrate on problem areas. Practice questions can also be filtered by type so you can focus on those areas that need the most practice.
4. Higher Score Guarantee
Another great differentiator is the guarantee of a higher score. LSATMax offers a refund if you don't improve your LSAT score after completing the course. Given the limited amount of time you can take the LSAT within a two year period, this makes spending your money on LSATMax much easier.
Ideal User
The flexibility of their course and affordable price make it ideal for students who want the content of a full prep course without having to attend on-site lectures and study sessions. Those who are diligent enough to work through the lessons, large number of homework questions, and previous LSAT's and can pace themselves according to the customizable calendar will benefit most.
LSATMax is also great for students who are aiming for a score of 170 or higher. This way you can get started with the LSAT prep earlier and have access to the materials for as long as you need.
Summary of Course Features
Free app with tons of complementary resources; students can upgrade for even more helpful study materials
Whiteboard video lessons covering every question type/concept that appears on the LSAT and video explanations for individual LSAT questions
90 full-length actual LSATs from previous years – both in hardcopy and digital format in app
Free Private Tutoring session with all courses
Access to a full length practice test in the free trial
Recommended study calendar to keep you on track
Real-time analytics built into app to track progress and identify sections that require further study
Daily drills and flashcards to instill key LSAT concepts
Instructor support by phone, email and in-app message boards
Dedicated in-app message board for each individual LSAT question
All content can be downloaded to device (limited to one phone and one tablet per person) as well as accessed online from any web browser
Access video lessons online or use Apple TV/Chromecast to watch them on your TV
Hard copy materials with all lessons, homework assignments, diagnostic exams and Prep Tests
Countdown clock to day of the exam
New Flex Simulator for an authentic testing experience
LSATMax Review Course Information
| LSATMax Review | Course Features |
| --- | --- |
| 1. | Mobile App |
| 2. | Price |
| 3. | Analytic Feedback |
| 4. | Flexibility |
| 5. | Customizable Calendar |
| 6. | Dedicated Message Board For Each Topic |
---
LSATMax Review Discounts & Promo Codes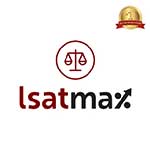 Cyber Monday Sale! +5 Hours Free Tutoring LSATmax Review Course
15 uses today
Last Used: 56 minutes ago
---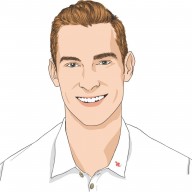 Bryce Welker abandoned his career as an accountant to start his own business as a test prep thought leader. He has harnessed his knowledge of all the top prep courses for multiple professional certifications to form Crush Empire, a collection of websites dedicated to teaching students how to pass the PMP, LSAT, BAR, and many more accreditation exams.