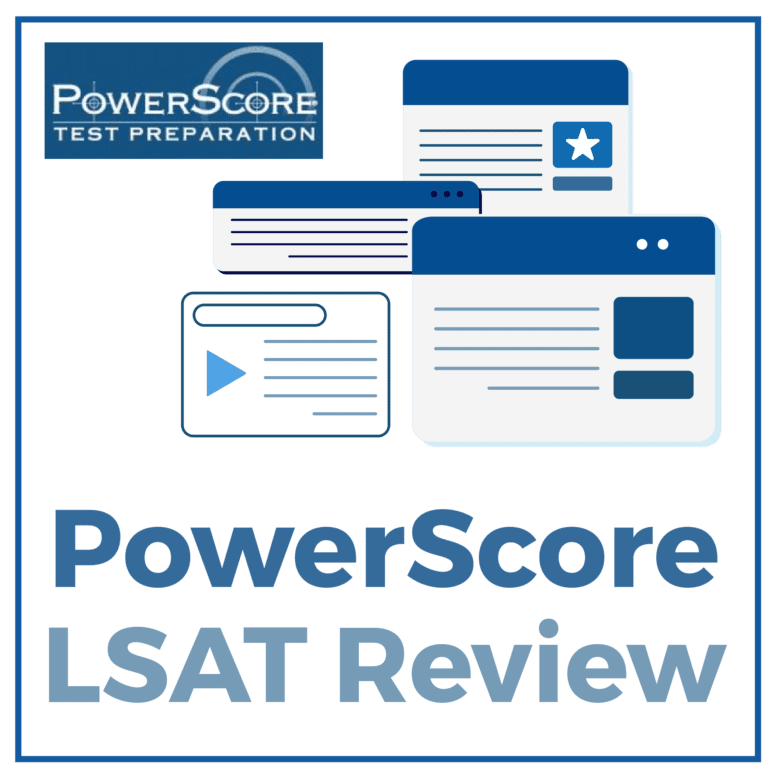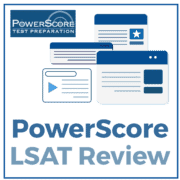 RATING: ★★★★★
PowerScore is best known for their popular Logic Games Bible. The PowerScore prep course includes six different course options, including live in-person, and live online webcasts.
When it comes to online prep courses, PowerScore varies from the norm in both their on-demand and live content by offering screencasts of computer lessons with instructors linked via audio. The result is a unique course that has a completely different look and feel from its competitors.
PowerScore also offers weekend courses for students who are pressed for time. The physical study guides and effective study plans are very popular, and the LSAT hotline allows students to call with questions about the syllabus or exams in the evenings, Monday-Friday.
Unique question sets test students' knowledge by presenting the hardest questions from each section, rather than beginning with the easier questions and finishing with those that are most challenging.
Pros & Cons
Instructor-Driven Courses Available: If you prefer to learn from an instructor, you can choose a PowerScore course with more than 64 hours of live lectures delivered by a trained LSAT teacher, either in-person or live online. All instructors have scored in the 99th percentile of the LSAT themselves.
Carefully-Chosen Question Sets: Instead of having to working your way through thousands of available LSAT questions  of varying difficulty, PowerScore goes right to the questions that give students the most trouble. You might work on the 50 most difficult questions from previous LSAT instead of a few easy, medium, and hard questions in a set, (although you can start with easier questions if you prefer.)
Tutors Are Available: Some students do need additional, customized help. PowerScore offers tutoring packages that include live-online and telephone options starting at $150 per hour. You can save money by buying a package of hours at a reduced rate.
Extensive Content Library: PowerScore ranks among the top LSAT prep companies when it comes to available content. The two most comprehensive course options (The Full-length and the Live Online courses) offer between 81-125 hours of instruction plus study books and access to all released LSAT questions. Everything is accessible from the Online Student Center, a kind of dashboard for the entire course. Archived lessons are available on-demand for review and more practice. The popular PowerScore test-prep books (sold separately) are a nice option if you decide not to purchase the full course.
Free Study Material and Previews: The PowerScore website offers a number of free previews and study material for students to explore before they purchase a course. These include a preview of the first lesson, the entire June 2007 LSAT Exam, and free test scoring. Choose from more than 10 different free learning resources, including lessons, practice sessions, and on-demand lessons. There is also a free self-study plan that can be customized according to how much time you have left before the LSAT.
Low Quality Video: If you're expecting high-quality, professional video presentations, you're probably going to be disappointed. Most of the available videos are screen-recorded with lower-quality audio that sounds like it was recorded over a conference call rather than with professional microphones. Still, the audio is both audible and comprehensible for those who don't insist on having the best in high definition sound and video.
Ideal User
This course is a good match for students who want the convenience of studying online without losing the advantage of having a live and interactive learning experience with an instructor and other students. If the full course is available in your area, you can take advantage of both in-person classes and online lectures in addition to proctored exams. You can try the free live or online seminar on their site to see which option best suits your needs.
Two different weekend course options are cheaper and less time-consuming; students can either attend a weekend course in person or choose the Live Online Weekend Course to attend from their home. If you just want to ace a section to bring your score up to the highest level, you can choose the Advanced Logic Games and Advanced Logical Reasoning course, which builds on the strategies presented in the course and PowerScore textbooks.
My Suggestion
PowerScore has a number of user friendly-features, various different course options ranging from in-person to on-demand, and a great deal of authentic LSAT content. Although the live online courses are more interactive than watching video lessons, this advantage is somewhat offset by the lower quality of the video stream.
Still, this is a comprehensive and flexible course taught by qualified instructors. The cheaper options are also quite affordable, making them a good fit for students on a budget.
---
Summary of Features
Full-length Course and Regular Weekend Course are offered in-person
All Other Options Available Online
20-125 instructional hours (live and/or on-demand, depending on course)
Access to all released LSAT questions (7000+), depending on course
Up to 31 Full Practice Exams and 16 Hours of Proctored Exam Time, Depending On Course
4 Coursebooks with Questions and Homework
Audio and Video Presentations, eBooks, PDFs
Student Support via Instant Messenger, Email, and Telephone Hotline
Pricing
Full-Length LSAT Course
Price: $1,295
8-week course includes: 125 hours of instruction (64 live lecture hours, 45 online lecture hours, 16 hours of in-class proctored tests), all 7000+ released LSAT questions, instructor hotline, 31 practice tests with score reports.
Live Online LSAT Course
Price: $995
4-12 week course (12 sessions)
Includes: 81 hours of instruction (36 live lecture hours, 45 online lecture hours), all 7000+ released LSAT questions, 31 practice tests with score reports.
Live Online Weekend Course
Price: Ordinarily $395, special offer $299
The 2-weekend course
Includes: 35 hours of instruction (16 live lecture hours, 19 online lecture hours), 1300+ LSAT questions, 9 practice tests, email assistance, archived lessons.
Weekend LSAT Course
Price: Ordinarily $395, special offer $299
2-day course
Includes : 35 hours of instruction (16 live lecture hours, 19 online lecture hours), 1300+ LSAT questions, 9 practice tests, email assistance, 1 free repeat session within a year.
Individual Section Course
Price: $350
Includes: 20 online lecture hours, focusing on either Logic Games (74 questions) or Logical Reasoning (95 questions), email assistance, access for 6 months.
Compare PowerScore to the best LSAT Prep Courses by clicking the button below:
---
PowerScore LSAT Review Course Information
| Rank | PowerScore LSAT Features |
| --- | --- |
| 1. | Instructor Driven Courses |
| 2. | Carefully-Chosen Question Sets |
| 3. | Tutors Are Available |
| 4. | Extensive Content Library |
| 5. | Free Study Material & Previews |
| 6. | User Friendly Features |
Written by:

Crush The LSAT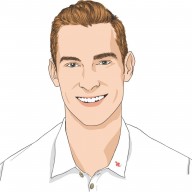 Bryce Welker is an unstoppable force in the worlds of business and education. He's a dynamic speaker, expert blogger, and a regular contributor to top-tier publications like Forbes, Inc.com, Business.com, and AccountingToday.com. With a proven track record of founding over 20 innovative test prep websites, Bryce has helped countless students and professionals pass their certification exams and achieve their dreams. Whether you're seeking career advancement or educational success, Bryce Welker is the ultimate guide to help you get there.