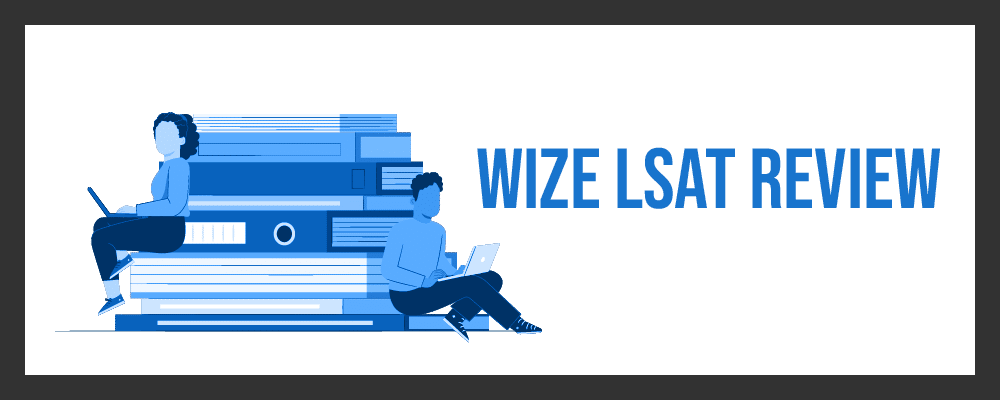 Looking for a trusted ally in your LSAT prep journey? You might want to check out Wize LSAT Prep, a platform trusted by over 10,000 students in their pursuit of high LSAT scores. Surprised? See the stats for yourself here.
What makes Wize LSAT Review stand out in the crowded LSAT prep market? Is it their modern teaching techniques, affordable pricing, or extensive course materials? And more importantly, is it the right choice for you?
Together, let's explore the nuts and bolts of Wize LSAT Prep, exploring everything from course content to pricing. Let's kick off this comprehensive review!
Overview of Wize LSAT Prep
Wize LSAT Prep is known for its modern and intuitive approach to LSAT prep. Its budget-friendly, high-quality courses have quickly gained popularity among students. Wize LSAT Prep leverages technology and multimedia learning resources to provide a comprehensive and flexible preparation experience, making it one of the best LSAT prep providers on the market. 
The course's core strength lies in its easy-to-understand video lessons, an extensive practice question bank, and flexible access options. These elements combine to provide a dynamic learning environment that caters to different learning styles.
Course Snapshot
Extensive video lesson library
Comprehensive practice question bank
Personalized progress tracking
Interactive learning modules
Accessible and user-friendly platform
Flexible access options
Affordable pricing
Excellent customer service
LSAT Practice Questions
Wize LSAT Prep offers a comprehensive bank of LSAT practice questions. These questions are designed to reflect the range and complexity of LSAT questions. Each question comes with a thorough explanation, ensuring that students not only know the right answer but understand why it is correct.
The Wize LSAT Prep practice questions are organized by difficulty level and LSAT section, allowing students to focus on specific areas of weakness. This targeted practice approach can significantly boost students' confidence and exam performance.
Wize LSAT Prep Course Practice Exams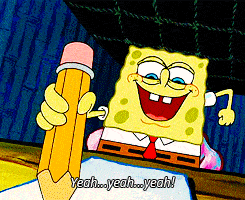 Wize offers several full-length practice exams that closely simulate the actual LSAT test experience. These exams are designed to match the LSAT's format and timing, providing an authentic testing environment to familiarize students with the LSAT experience.
After completing a practice exam, students receive a detailed score report. This report provides an in-depth analysis of LSAT practice performance, helping them identify their strengths and weaknesses and tailor their study plan accordingly.
Video Lessons
The heart of Wize's LSAT course lies in its extensive library of video lessons. These lessons, which cover every LSAT topic in-depth, are designed to be engaging and easy to understand.
What sets Wize's video lessons apart is their interactive nature. The lessons are not mere lectures but involve interactive elements that keep students engaged and foster active learning. This approach makes the lessons more effective and enjoyable, especially for those who have a hard time focusing on traditional materials.
Dashboard & User Experience
The Wize LSAT Prep platform features a user-friendly dashboard that offers easy access to all course materials. The dashboard also provides real-time progress tracking, allowing students to monitor their learning journey effectively.
The platform is designed to be intuitive and easy to navigate. All resources, including video lessons, practice questions, and practice exams, are just a few clicks away. Moreover, the platform is mobile-friendly, enabling students to study on the go.
Customer Support
Wize LSAT Prep prides itself on providing excellent customer support. Their support team is responsive and efficient. The ensure that any queries or issues are resolved quickly.
Additionally, students can seek academic help from the course instructors via email. This direct line of communication ensures that students receive the guidance they need when they need it.
Course Access
Wize offers flexible course access options. Students can choose between a monthly subscription or an annual pass. Both options provide unlimited access to all course materials, including video lessons, practice questions, and practice exams.
This flexibility allows students to choose a course access plan that best fits their study schedule and budget. Moreover, the platform is accessible from any device, allowing students to study anytime, anywhere.
Who is Wize LSAT Prep Best For?
Wize LSAT Prep is an excellent choice for students who prefer a modern and flexible approach to LSAT preparation. Its interactive video lessons, comprehensive practice resources, and flexible access options make it ideal for students who desire a self-paced study schedule. With its affordable pricing, Wize is a great choice for budget-conscious students who don't want to compromise on their LSAT prep course quality.
Our Suggestion
Wize LSAT Prep, with its modern teaching techniques and comprehensive course content, provides a well-rounded, affordable option for LSAT preparation. If you're looking for a course that combines quality, flexibility, and affordability, Wize LSAT Prep is worth considering.
In our opinion, its engaging video lessons, extensive practice resources, and user-friendly platform make it a strong contender in the LSAT prep market.
Summary of Wize LSAT Prep Pros and Cons
Wize LSAT Prep excels in delivering high-quality content at an affordable price. Its comprehensive video lessons, an extensive practice question bank, and user-friendly platform provide a thorough and enjoyable learning experience.
However, Wize LSAT Prep does not currently offer live instruction or LSAT tutoring services. This might be a drawback for students who prefer a more interactive learning experience or need personalized instruction.
Another minor downside is the lack of a dedicated mobile app. While the platform is mobile-friendly, some students may prefer the convenience of a dedicated app for on-the-go study
Wize LSAT Prep Pricing
Wize has three different ways to pay for their prep program. 
Monthly Subscription
Wize offers a monthly subscription for $99 per month, providing full access to all course materials for one month. You can also purchase a 6-month LSAT prep subscription for $499. The six-month subscription comes with a satisfaction guarantee. However, there is no free retake option like with the annual pass.
Annual Pass
The Annual Pass is priced at $799 and provides unlimited access to all course materials for one year. It comes with a free retake policy and a full refund if you are not satisfied with the Wize LSAT Review subscription.
Final Recommendation
Overall, Wize LSAT Prep offers a comprehensive and flexible LSAT prep course at an affordable price. Its engaging teaching methods, user-friendly platform, and flexible access options make it a worthwhile investment for your LSAT prep. If you're looking for a budget-friendly yet effective LSAT prep course, Wize LSAT Prep should be on your radar.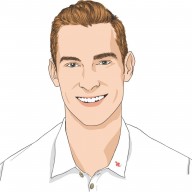 Bryce Welker is an unstoppable force in the worlds of business and education. He's a dynamic speaker, expert blogger, and a regular contributor to top-tier publications like Forbes, Inc.com, Business.com, and AccountingToday.com. With a proven track record of founding over 20 innovative test prep websites, Bryce has helped countless students and professionals pass their certification exams and achieve their dreams. Whether you're seeking career advancement or educational success, Bryce Welker is the ultimate guide to help you get there.