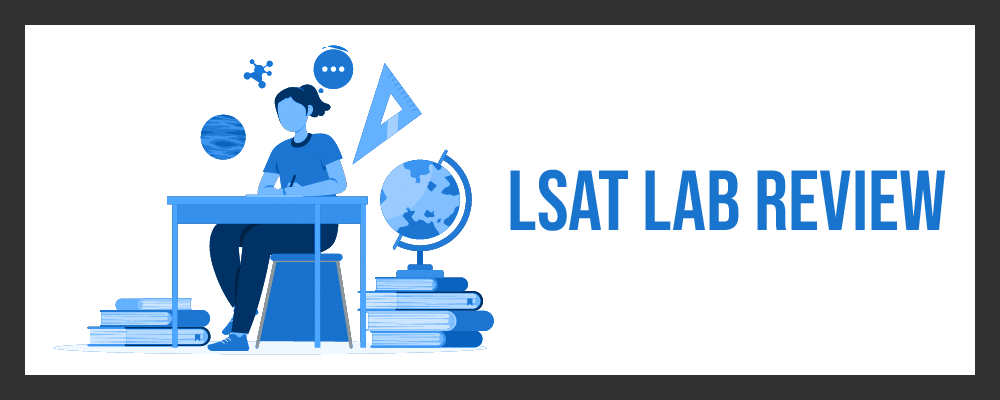 Are you looking for solid test prep materials to help you ace the LSAT? Look no further. LSAT Lab has emerged as a popular choice among thousands of law school aspirants. According to a recent survey, LSAT Lab has helped over 15,000 students achieve their dream LSAT scores. Impressive, isn't it?
But why has LSAT Lab garnered such popularity in the world of LSAT review providers? Could it be due to its adaptive learning system? Or perhaps its pioneering approach to LSAT prep
In this comprehensive review, we will uncover all the key details about the LSAT Lab. And by the end, you will be more than equipped to make an informed decision about your LSAT preparation.
Gear up for the law school adventure; we're about to begin
Overview of LSAT Lab
Known as "your digital LSAT tutor," LSAT Lab is best recognized for its dynamic and adaptive approach to LSAT preparation, providing a customized learning experience that's tailored to each student's individual needs.
At LSAT Lab, the traditional classroom model is flipped to optimize learning. Students first grasp the fundamentals through comprehensive video lessons and then delve into more challenging examples during class.
The instruction is led by seasoned educators Matt Sherman, Patrick Tyrrell, and Laura Damone, who collectively possess 50 years of experience in guiding students to achieve remarkable LSAT scores.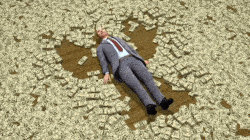 The approach revolves around diagnosing students' strengths and weaknesses and accordingly adapting the learning pathway to maximize efficiency and score improvements.
And their promise?
LSAT Lab guarantees to raise your score by at least 5 points in 2 months.
But how can they do it?
The heart of LSAT Lab's course is its innovative learning technology. By leveraging advanced algorithms and data analytics, LSAT Lab delivers a personalized study plan that adapts in real time as students progress. This adaptive educational software, coupled with high-quality LSAT prep resources, provides a unique and effective approach to Taking steps to ace the LSAT exam.
Every LSAT Prep provider has its strengths. What makes LSAT Lab stand out among the crowd is its emphasis on strategic learning. The course goes beyond traditional memorization and rote learning. Instead, it empowers students with critical thinking and problem-solving skills that are crucial for acing the LSAT.
Course Snapshot
Adaptive learning technology
Personalized study plans
Extensive practice question database
Realistic full-length practice exams
Engaging video lessons
One-on-one tutoring option
Comprehensive study materials
Robust customer support
After trying out different services, I stuck with Lsat Lab because I think it provides the best quality and it is more affordable than other prep companies. They also really care about their students which is important.

Steven B.
LSAT Practice Questions
LSAT Lab provides a large collection of practice questions for the LSAT exam that cover a wide range of topics and difficulty levels, similar to what you'll see in the real test. With over 9,000 individual questions, this bank includes a clear explanation, helping students understand the reasoning behind it and how to approach solving it.
But all LSAT prep providers offer practice questions, right?
While most do, they aren't of the same quality.
What's unique about LSAT Lab's practice questions is their adaptive nature. The system selects questions based on the student's progress, targeting areas that need improvement. This personalized approach maximizes learning efficiency and ensures thorough preparation. It also means you don't have to worry about answering the same questions over and over again.
LSAT Lab Prep Course Practice Exams
The LSAT Lab Prep Course offers 99 full-length practice exams that simulate the real LSAT experience! These exams are designed to mirror the LSAT's difficulty level, format, and timing, providing students with a realistic testing environment to hone their skills.
Each practice exam comes with a detailed score report that highlights the student's strengths and weaknesses. This comprehensive feedback helps students identify areas for improvement and adjust their study plans accordingly.
LSAT Lab offers a range of practice test settings: new three-section format, legacy four-section format, unscored experimental section, time accommodations, and blind review. Students can customize their preparation for the LSAT exam, ensuring an effective and personalized study experience.
Video Lessons
LSAT Lab's course includes a suite of engaging video lessons that cover all LSAT sections in depth. These lessons, delivered by expert instructors, elucidate complex topics with clarity and simplicity.
Each video lesson is interactive and designed for easy understanding of tough LSAT concepts. The lessons not only teach core ideas but also equip students with problem-solving strategies and techniques that are essential for a high LSAT score.
Dashboard & User Experience
The LSAT preparation course dashboard might not seem like one of the most important features at first glance, but it plays a crucial role in simplifying and enhancing the overall learning process. By centralizing all essential study tools and information in one place, students can easily navigate the platform and access their study resources with convenience.
The LSAT Lab platform features a user-friendly dashboard that offers easy access to course materials, practice questions, and personalized study plans. It also provides real-time progress and performance tracking, enabling students to monitor their learning journey effectively.
In terms of user experience, the platform is designed to be intuitive, responsive, and clutter-free. Its features ensure a smooth learning experience, and its mobile compatibility allows students to study anytime, anywhere.
Customer Support
LSAT Lab offers proactive customer support that's quick to respond and efficient in resolving queries. Students can access instructor support through live online office hours, making LSAT Lab a reliable partner in their LSAT journey.
Additionally, LSAT Lab goes the extra mile in student support by offering one-on-one tutoring sessions. These personalized sessions provide targeted guidance and can be a game-changer for students seeking individualized instruction.
Course Access
With LSAT Lab, students have the option to choose between self-paced and live online courses. The self-paced course offers flexible access to all course materials, while the live online course offers a structured learning environment with live instruction.
Both courses offer access until the end of your enrollment period. Moreover, LSAT Lab's platform is mobile-friendly, enabling students to study on the go.
Not happy with your experience? They offer a 10-day guarantee.
Who is LSAT Lab Best For?
LSAT Lab is best suited for individuals seeking a comprehensive LSAT preparation program that offers a mix of online learning, live classroom options, and personalized tutoring, all under one monthly price point. This approach caters to a diverse range of learning preferences and needs.
Moreover, LSAT Lab's innovative technology adapts the learning experience, tailoring the test prep to each student's unique knowledge and skill level. Whether you prefer self-paced online learning, live instruction, or one-on-one tutoring, LSAT Lab provides a well-rounded and personalized approach to help you achieve your LSAT goals effectively.
Our Suggestion
Based on its features and offerings, LSAT Lab stands out as a strong contender for your LSAT preparation. Its adaptive learning system, combined with high-quality resources and excellent customer support, ensures an enriching learning experience.
In our opinion, LSAT Lab's approach to personalized learning, coupled with its innovative learning technology, makes it an excellent choice for students aiming for high LSAT scores.
Summary of LSAT Lab Pros and Cons
LSAT Lab shines with its adaptive learning technology and personalized study plans. These features cater to individual learning styles and needs, thereby enhancing learning efficiency. The comprehensive study materials and video lessons are meticulously designed to foster deep understanding and strategic thinking.
On the downside, LSAT Lab's tutoring pricing may be a barrier for some students who can't afford $399 a month. However, if you can splurge a little or opt for a cheaper ($99) plan, it's a worthy investment when compared to other LSAT prep courses.
Another minor drawback is the lack of a mobile app. While the website is mobile-friendly, a dedicated app might provide a smoother experience for students who prefer studying on their mobile devices.
LSAT Lab Pricing
Online Course
LSAT Lab's Premium Self-Study Course costs $59 and provides access to all course materials and practice resources until the end of the enrolled course period. This includes 10,000 practice questions, all 99 LSAT practice tests, and one live class!
Live Online Classroom
Classroom plans cost $119 a month, granting access to live instruction along with all course materials for the duration of the course period. This LSAT prep subscription includes unlimited practice questions, access to 99 LSAT mock exams, and unlimited live classroom study sessions.
LSAT Tutoring
The one-on-one LSAT tutoring service starts at $399 per month. Although this might seem expensive, it includes all of the classroom plan features plus 30 minutes of weekly private tutoring.
Final Recommendation
Based on its features and offerings, LSAT Lab stands out as a strong contender for your LSAT preparation. Their adaptive learning system and personalized study plans, led by experienced instructors, offer a dynamic and efficient path for LSAT preparation. While the pricing may be a barrier for some, the innovative features and high-quality resources make LSAT Lab a worthy investment for those seeking a unique and technology-driven LSAT prep course.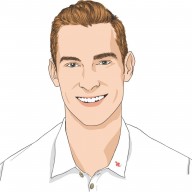 Bryce Welker is an unstoppable force in the worlds of business and education. He's a dynamic speaker, expert blogger, and a regular contributor to top-tier publications like Forbes, Inc.com, Business.com, and AccountingToday.com. With a proven track record of founding over 20 innovative test prep websites, Bryce has helped countless students and professionals pass their certification exams and achieve their dreams. Whether you're seeking career advancement or educational success, Bryce Welker is the ultimate guide to help you get there.