CRUSH The LSAT recently had the opportunity to ask some important questions to LSAT Expert and Co-Founder of LSATMax, Mehran Ebadolahi.
Some Background On Mehran:
Mehran E

badolahi graduated summa cum laude from UCLA in 2004 with a B.A. in Business Economics and a minor in Accounting. The first time he took a practice LSAT, he scored a 148, which made him seriously reconsider his law school dreams. Through hard work and perseverance, however, he was eventually able to score a 174 on the December 2004 LSAT and he has been an LSAT instructor/private tutor ever since.
In 2010, Mehran graduated cum laude from Harvard Law School. It was during his time at HLS that he co-founded BarMax ("the $1000 app") in an effort to disrupt the bar exam prep space that had long been a monopoly. Since graduating from HLS, Mehran has continued to work on BarMax (now TestMax, Inc.) full-time and he is currently the CEO of the company.
---
See the Top LSAT Review Courses
Blueprint LSAT Prep Course ◄◄ Best Overall LSAT Review Course
LSATMax LSAT Review Course  ◄◄ Higher LSAT Score Guarantee +  
The Princeton Review LSAT Review Course ◄◄ Quality Study Materials
---
What inspired you to create LSATMax?
Through my experience as an LSAT prep student and later as an in-class LSAT instructor for a leading LSAT prep company, I became familiar with how outdated, inefficient and overpriced the LSAT prep market was.
As a student, I paid close to $1500 to take a traditional in-class course. Despite the hefty price tag, I felt like my specific LSAT needs weren't being met in the classroom. The instructor barely had enough time to get through each lesson, let alone stop and answer the various questions her students had.
After two months of class, my access was cut off and I was given the choice of repaying or studying on my own. I chose the latter and after tireless prep, I started to realize that the key to LSAT prep is not in the classroom, but in the time you put into self-study after you learn the strategies.
After studying on my own for a few more months, I ended up scoring a 174 and I eventually graduated from Harvard Law School in 2010. In the interim, between my LSAT and law school, I became an in-class LSAT instructor. Set schedules, limited access, teaching to the mean were all issues that plagued my students.
I was determined to create a course that offered students the highest quality prep taught by world-class instructors and allowed them to go at their own pace by giving them unlimited time for practice and review.
---
Learn More About The LSAT Exam
---
What are some things that differentiate your course from the rest?
The biggest differentiator is that our course is an app. We work with Apple, Android and Amazon devices to deliver our students the most comprehensive LSAT experience possible. All of our content can be accessed through the app, giving students total control of their LSAT prep schedule. Students also have hardcopy materials so that they can follow along with paper and pencil just like they would in a traditional in-class LSAT course.
Since our course is mobile, students don't have to feel tethered to one specific location or the Internet while they prepare. Whenever the student has time and feels ready, they can grab their device and continue their prep—whether that's on their lunch break, in-between classes, in the library or even on a subway or plane ride back home.
We are the only course that gives students 24/7 access to their instructors. Not only are our instructors the best on the market—all are required to have scored in the 99th percentile on an officially administered LSAT and have had ample LSAT-teaching experience (unlike our competition)—but, we also offer our students constant access to them. Through live in-app message boards, students can discuss questions and concerns with their instructors whenever they have them.
We are also the only course that offers students lifetime access. With LSATMax, students will never feel rushed to finish materials or follow a specific schedule. How long each student needs to prepare for the LSAT is subjective, and we certainly don't think it's fair to deprive students of time and access they may need to maximize their score.
How long have you been in the test preparation business and how many candidates have you helped score high on the LSAT?
We entered the test preparation business in 2010 with the release of BarMax, the first comprehensive bar exam review course available in the Apple App Store.
LSATMax was officially launched in late 2011 and to-date we have had over 100,000 downloads of our app.
What LSATMax features are liked best by your students?
Our students love the freedom and control they have with our app. Lifetime access and content on-demand 24/7.
Our most popular features include:
Whiteboard video lessons – detailed whiteboard video lessons that review proven strategies for every question type and concept that appears on the exam.
Real-time message boards – the message boards give students 24/7 access to their instructors. At any time of the day, students can post to the live message boards and receive explanations from our world-class instructors.
Detailed Analytics – the app tracks students' progress through the course and highlights their strengths and weaknesses, allowing them to customize their prep to their specific needs and maximize their precious study time.
---
Get Discounts On LSAT Review Courses!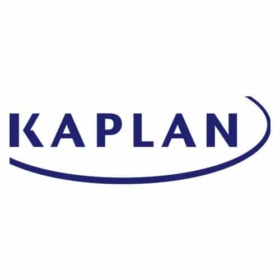 $99 Savings on All Kaplan LSAT Live Online Course
uses today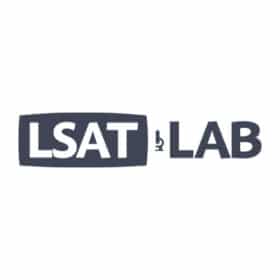 Sitewide Offer- 10% Off LSAT Lab Courses
43 uses today
Last Used: 1 days ago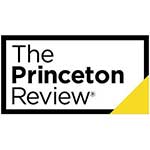 Weekly Deals- Save on Princeton Review LSAT Courses
uses today
Last Used: 2 hours ago
---
What is your best piece of advice for students preparing to take the LSAT?
Never settle! With law school applications at an all-time low, your LSAT score is more important than ever. Work really hard at dedicating your free time to LSAT prep. A high LSAT score can open so many doors for you, both academically and financially.
Remember, nobody thought I was going to Harvard Law after scoring a 148 on my first practice LSAT. And I wouldn't have if I settled with my LSAT score.
What one thing do you wish all LSAT candidates knew before starting your course?
We've incorporated technology into your LSAT prep for a reason. Through our experience we have seen how helpful an app can be to a student's improvement. I want students to utilize the app to its fullest capacity, rather than merely watching the video lectures.
Input your homework and practice LSATs into the app to take advantage of the personalized analytics. Utilize the live in-app message boards to discuss topics with each other and with your instructor. Though LSATMax is a remote learning process, we still strive to foster a community of students and instructors who can discuss various topics and concerns ranging from specific LSAT questions to law school admissions.
I would recommend watching the Intro to LSATMax video before starting our course to fully understand LSATMax's features and capabilities.
Which LSAT topic do your students currently find the most challenging?
It's different for everyone but I will say that students find the Reading Comprehension section of the exam the hardest to improve on. Reading comprehension is subjective. How each person reads and analyzes material is different. For some, highlighting is key, for others, it's underlining. We encourage students to read well-written periodicals in their free time to help hone their reading comprehension skills. This is why we offer our Premium course students a 12-week digital subscription to The Economist.
The Economist offers well-written articles that are about the length of Reading Comp passages and across a broad range of subjects, including topics that you could care less about. Improving your reading comprehension abilities will not only help you on Reading Comp, but also on the Logical Reasoning sections.
How much time do you recommend students spend preparing for the LSAT with your course?
At LSATMax, we give our students lifetime access, so all of our students have as much time as they need to reach their target score.
We do send out a master calendar for each exam, which is set at a little over three and a half months. This is the longest calendar we have, i.e. it is the ideal calendar for students who have a lot of time to dedicate to their prep.
But, this calendar includes with almost seven full weeks of practice and review time; so students who get started later can always adjust the calendar accordingly. My biggest piece of advice is never to rush your prep. Getting a high LSAT score is exponentially worth the extra time you may need to put in to earn it.
What's the biggest change you've seen in the LSAT and in the test prep industry over the last few years? What changes do you anticipate in the future?
I think slowly students are realizing how unnecessarily expensive and inefficient LSAT prep courses have become. It's time to start asking critical questions. What am I paying for? Where are these questions from? Why are you cutting off my access?
I believe students are realizing that mobile learning is the way of the future—not only does it give you more control of your prep, but it also allows for a far more efficient prep strategy. Students should no longer be tied to the schedules of their instructors. They shouldn't have to waste time commuting to and from an LSAT prep course that teaches to the mean. Within the next few years, I anticipate a big shift towards mobile within the entire test prep market.
What do you do for fun when not teaching/working? Or, how do you relax?
I enjoy spending time with my friends and family.
Favorite Quote? Why do you like it?
"All truth passes through three stages. First, it is ridiculed. Second, it is violently opposed. Third, it is accepted as being self-evident." – Arthur Schopenhauer
This quote really captures what we have experienced with our idea to replace traditional in-class prep with mobile apps.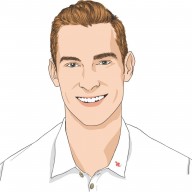 Bryce Welker is a regular contributor to Forbes, Inc.com, YEC.co and Business Insider. After graduating from San Diego State University he went on to earn his Certified Public Accountant license and created CrushTheCPAexam.com to share his knowledge and experience to help other accountants become CPAs too. As Seen On Forbes