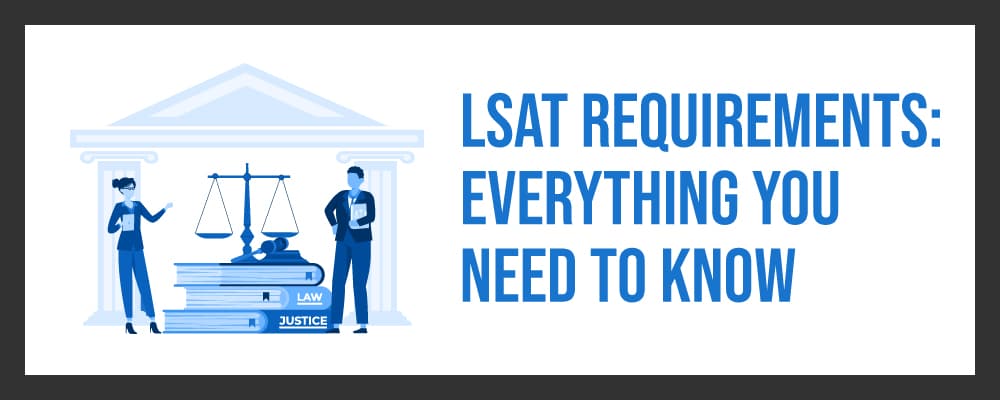 Did you know that approximately 99% of law school admissions decisions in the United States are influenced by an applicant's LSAT score? According to the Law School Admission Council (LSAC), the institution behind the LSAT, this crucial exam is more than just a milestone—it's often a gateway into the legal profession.
But here's the catch…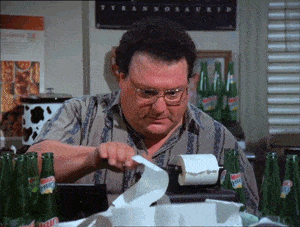 Understanding the LSAT's requirements can be like deciphering an ancient cipher. It's not just about study plans or test-taking strategies. You need to know all of the test-day logistics, from photo specifications to test room requirements.
And that's not all…
You also need to be aware of the varying LSAT score expectations of different law schools. Some have stringent score requirements, while others adopt a more holistic approach to admissions.
Want to know the best part?
You don't have to spend hours researching this info. In this comprehensive guide, we unpack all these requirements to help you navigate the LSAT landscape with ease. Let's waste no more time – let's begin!
Requirements to Take the LSAT
Anyone considering law school and applying to an institution that accepts or requires the LSAT can sit for the exam. The LSAT does not pose any particular academic or age prerequisites, rendering it accessible to a wide array of candidates.
LSAT Photo Requirements
LSAC requires you to upload a recent, clear photograph during LSAT registration. This photo must meet certain specifications: it must be a clear, color photo of your face, devoid of sunglasses or hats (except for religious purposes), and be no more than six months old.
LSAT Testing Room Requirements
Unfortunately, the LSAT Flex is no longer available, and on-site LSAT exams are again required. Here are the specific requirements:
A valid, government-issued ID for identity verification.
Only #2 or HB wooden pencils, erasers, and pencil sharpeners are allowed. No mechanical pencils or ink pens.
You're allowed to bring a clear plastic ziplock bag (maximum size one gallon) containing LSAT essentials such as your ID, wallet, keys, hygiene products, medical products, and a snack and beverage (20 oz. or less) in plastic containers.
LSAT Writing Requirements
The LSAT writing section requires you to write an argumentative essay based on a given prompt. You have 35 minutes to complete it, and while it's not scored, it's sent to law schools to which you apply, making it crucial for showcasing your writing abilities.
LSAT Requirements for Top Law Schools
Each law school sets its own LSAT score requirements. Some schools might be looking for scores in the top percentile, while others might be more lenient. It's akin to different clubs having different dress codes – what works for one might not work for another!
Here's a snapshot of the median LSAT scores for admitted students at top law schools:
Harvard Law School: 174
Texas A&M University School of Law: 164
New York University School of Law: 172
University of Florida Levin College of Law: 169
Yale Law School: 175
Penn State Law: 161
CUNY School of Law: 154
Stanford Law School: 173
University of Houston Law Center: 161
Vanderbilt University Law School: 170
These LSAT averages are a few points higher than they were in previous years, highlighting the fact that law school entrance is becoming more competitive. 
Law Schools With Low LSAT Requirements
There are also law schools with lower LSAT score requirements, providing opportunities for those who may not have achieved top scores. But remember, a lower LSAT requirement doesn't necessarily mean a lower quality of education!
Here are examples of ten law schools with relatively low LSAT score requirements, indicating a more holistic approach to their admissions process:
Southern University Law Center: 146
Thomas M. Cooley Law School: 148
Appalachian School of Law: 146
Puerto Rico School of Law: 147
Florida Coastal School of Law: 149
Texas Southern University Thurgood Marshall School of Law: 152
North Carolina Central University School of Law: 147
Mississippi School of Law: 150
Mitchell Hamline School of Law: 152
California Western School of Law: 153
Law Schools Without LSAT Requirements
It's worth noting that not all law schools require the LSAT. Some schools accept the GRE (Graduate Record Examinations) in lieu of the LSAT, while others might have different requirements. It's like having multiple doors to the same destination!
Meanwhile, certain law schools allow alternative exams or even offer waivers to the LSAT. Here are ten such schools:
Albany School of Law
University of Arizona James E. Rogers College of Law
University of Buffalo School of Law: Offers LSAT waivers for highly qualified applicants
University of Dayton School of Law: LSAT requirement waived for applicants with a 3.5 undergraduate GPA and 152 GRE score
Wake Forest University School of Law
George Mason University Antonin Scalia Law School
University of California, Los Angeles School of Law (UCLA)
University of Michigan Law School
University of Pennsylvania Carey Law School
Loyola University New Orleans College of Law
Remember, while these schools may have low LSAT requirements or accept alternative scores, other factors like GPA, personal statement, letters of recommendation, and extracurricular activities also heavily weigh in the admissions process.
Future of LSAT Requirements
The future of the LSAT has recently been called into question, particularly with regard to its status as a mandatory requirement for law school admissions.
According to a Reuters report from May 2023, the American Bar Association (ABA) was considering eliminating the LSAT requirement for law school admissions. This consideration was primarily rooted in efforts to increase diversity in legal education and the profession.
However, the ABA chose to pause this decision. The report suggests that there were concerns about how removing the LSAT requirement might impact the quality of legal education and the potential for exploitation of applicants.
While the LSAT's role in law school admissions may change in the future, the current decision reaffirms its importance, at least for the time being. The LSAT remains a significant aspect of the law school application process, and law school hopefuls should continue to prepare diligently for this important exam.
As the legal profession and educational landscape evolve, we may see further changes to the LSAT's role and importance. For now, though, the message is clear: the LSAT is here to stay.
Conclusion
Navigating the LSAT's demands may seem daunting, but armed with this knowledge, you're a step ahead. Remember, the LSAT isn't your only ticket into law school. Many institutions consider other factors or even accept alternative test scores. So keep preparing, researching, and most importantly, believing in your potential. Your law school journey starts here.
FAQs
What are the basic requirements to take the LSAT?
You must have a valid ID and an LSAC-issued admission ticket with a recent photo.
What is the typical LSAT score requirement for law schools?
The average LSAT score accepted varies greatly among law schools. Top-tier schools often require scores in the high 160s to 170s, while others may accept scores in the 140s.
Are there any law schools with low LSAT requirements?
Yes, certain law schools have lower LSAT score requirements and focus more on other aspects of an application.
Do any law schools waive the LSAT requirement?
Yes, some law schools waive the LSAT requirement or accept alternative test scores like the GRE.
Are there specific computer requirements for the LSAT?
Yes, you need a Windows or Mac desktop or laptop computer with a stable internet connection for the LSAT-Flex.
What are the LSAT testing room requirements?
You need a quiet, private, well-lit room. Certain items are allowed in the room, like water, snacks, and tissues, but many other items are prohibited.
What are the LSAT photo requirements?
You must upload a recent photo of yourself to your LSAC account, following their specific guidelines.
What are the LSAT writing requirements?
LSAT Writing is a 35-minute assignment. You'll need to present a well-reasoned, persuasive argument related to a given decision prompt.
Can LSAT review courses or tutoring help meet these requirements?
Yes, LSAT review courses or LSAT tutoring can help you understand the test format, improve your score, and make you feel more confident about the exam.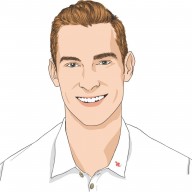 Bryce Welker is an unstoppable force in the worlds of business and education. He's a dynamic speaker, expert blogger, and a regular contributor to top-tier publications like Forbes, Inc.com, Business.com, and AccountingToday.com. With a proven track record of founding over 20 innovative test prep websites, Bryce has helped countless students and professionals pass their certification exams and achieve their dreams. Whether you're seeking career advancement or educational success, Bryce Welker is the ultimate guide to help you get there.