If you've just finished your law degree and found yourself locking down your first job at a great firm, you should be very happy with yourself (hopefully you're being showered with gifts too!). Law isn't one of the most glamorous careers you could have chosen, but succeeding as a famous movie star takes a lot more work than becoming a lawyer! Law can often be a little drab to say the least, but you chose the safe career option. For the rest of your life, people will need legal help, and you will be there to give it.  But just because law is not that much fun it doesn't mean you need to lose your sense of humor!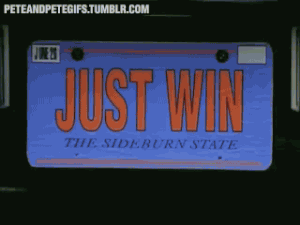 ---
See the Top LSAT Review Courses
Blueprint LSAT Prep Course ◄◄ Best Overall LSAT Review Course
LSATMax LSAT Review Course  ◄◄ Higher LSAT Score Guarantee +  
The Princeton Review LSAT Review Course ◄◄ Quality Study Materials
---
If you've landed your first job, you probably have ambitions to have a nice lawyer-worthy car to match your profession. One of the best ways to show how proud of yourself are (while remaining as humorous as you were at all those great college parties) is to customize your new car with vanity plates. Vanity plates can be as unique as you can imagine, and most are available (depending on where you live) with seven or eight characters. This opens up the possibilities for a whole lot of clever words and phrases. 
Here are some examples of how you as a new lawyer can let people know what you do for a living. Who knows, it could even get you some business! When you try to decide what words to put on your vanity plates, remember that letters and numbers can be integrated. 
(e.g. 3=E 4=A 1=I 0-O 8=B)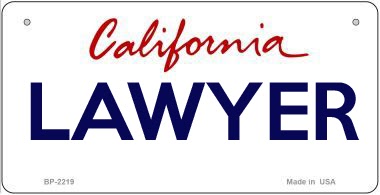 This is the most obvious one of course, but who won't know what you do with a plate like this. Changing up the letters with numbers can make it a more likely option of availability – L4WY3R OR LAWY3R for example.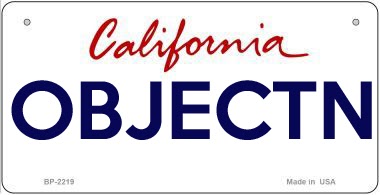 OBJECTION, YOUR HONOR! A word you will be using a bit in the future just might be the perfect vanity plate for your vehicle. Once again, mixing up the lettering could improve availability if this one's already taken.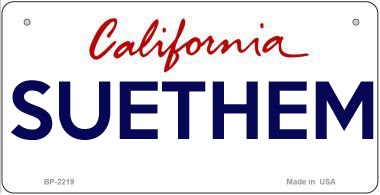 One way to get attention is with a plate that tells strangers how you can help them out of a sticky situation. Almost everyone will have a reason to sue someone else one day, and maybe they will seek you out to get the job done for them.
---
Learn More About The LSAT Exam
---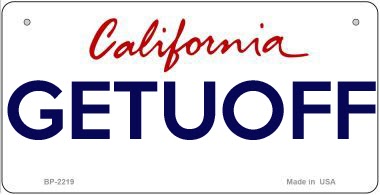 One of the best vanity plates available for a good defense lawyer. Although it's a little more cheeky than other ones, it will attract plenty of attention.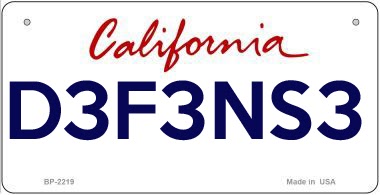 Another great plate for a defense lawyer. You can interchange plenty of numbers and letters in this plate option, which means there is a better chance it's available.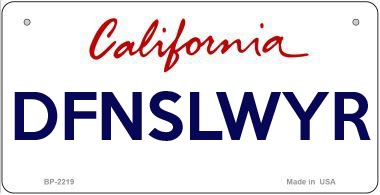 Straight to the point, this plate tells people exactly why your car is so nice. It could get you plenty of business just driving down the street.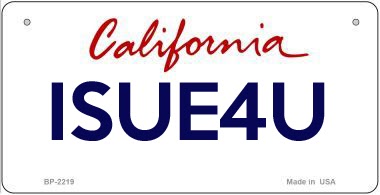 ---
Get Discounts On LSAT Review Courses!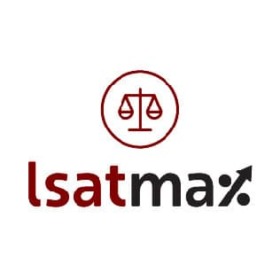 Save up to $2,700 on LSATMax Tutoring
uses today
Last Used: 15 hours ago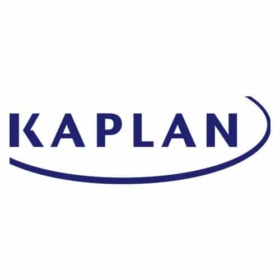 Get $240 Off Kaplan LSAT Live Online Course
36 uses today
Last Used: 1 days ago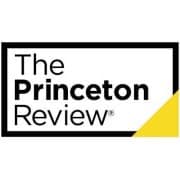 Weekly Deals- Save on Princeton Review LSAT Courses
uses today
Last Used: 5 days ago
View More
---
Telling it as it is again, "I sue for you" lets passersby know exactly how you can help them. It will get you noticed anywhere you go.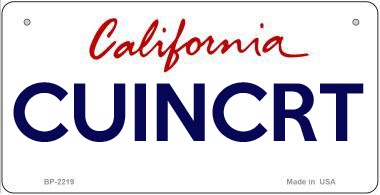 See you in court vanity plates are a great advertisement for what it is you do. It's clear and concise for anyone who reads it.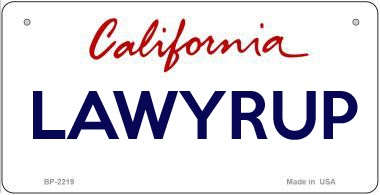 Lawyer Up is another great plate option, as seen on the car of the main character in Better Call Saul. It's a simple yet effective option that serves as a friendly reminder to everyone who sees it.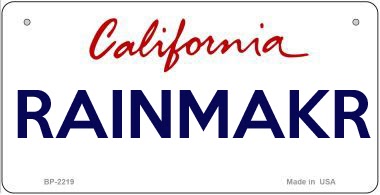 If you are a gun lawyer that is pulling in some solid accounts for your firm, this vanity plate will only make things better for you. However, you will need to live up to the rainmaker name to truly make this work.  Put a little pizzazz into your new career as a lawyer! Who wants to be boring for their entire lives? Let us know in the comments below if you have other ideas for great lawyer vanity plates! COMPARE THE BEST LSAT REVIEW COURSES
Get Discounts On LSAT Review Courses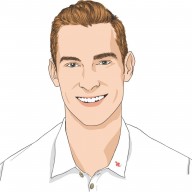 Bryce Welker is an unstoppable force in the worlds of business and education. He's a dynamic speaker, expert blogger, and a regular contributor to top-tier publications like Forbes, Inc.com, Business.com, and AccountingToday.com. With a proven track record of founding over 20 innovative test prep websites, Bryce has helped countless students and professionals pass their certification exams and achieve their dreams. Whether you're seeking career advancement or educational success, Bryce Welker is the ultimate guide to help you get there.